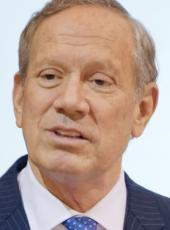 Press Release - Concord Monitor: Pataki is a Proven Leader and Problem-Solver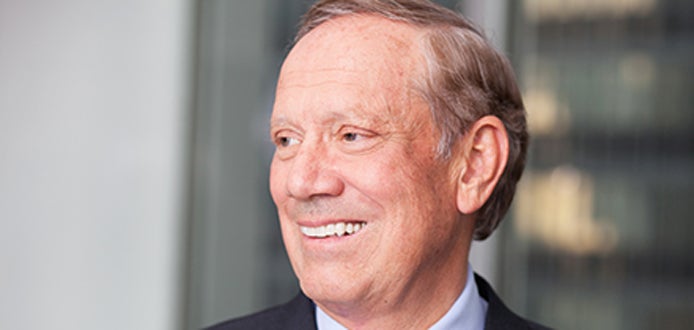 By Sens. NANCY STILES and JOHN REAGAN

For the Monitor
New York State had fallen into such a sorry state and was losing population because it was just too expensive to live there. The state had a deficit of $5 billion. New York was a haven for welfare recipients. The state bureaucracy had expanded beyond its means and was dragging down the entire state economy. George Pataki knew it and he went to work to fix it.
An upstate mayor - and a Republican no less - Pataki wanted to revitalize his native state. Pataki was a practicing attorney raised on a dairy farm, a family man with strong beliefs in what was the correct path to follow in his personal and professional life. He was a Republican in a totally blue state.
Mario Cuomo was the well-entrenched Democrat governor. Cuomo had followed the easy path of deficit spending and appealing to the easily bought voters with entitlements. He was a favorite of state employees; such popularity is often a warning to the taxpayer.
With two weeks to go, the polls showed Pataki down 17 points with little chance to overthrow the incumbent governor. Two weeks later, the collective wisdom of the Empire State voter decided to see what it meant to have a conservative state leader. Pataki won!
George Pataki served three four-year terms. In 12 years, he reduced the welfare rolls by a million people. He turned a $5 billion deficit into a $2 billion surplus. Pataki reduced the state workforce by 15 percent and cut taxes by $143 billion. Finally, the governor was tested when on Sept. 11, 2001, the terrorist enemies of the United States crashed two commercial jetliners into the symbol of America's success and prosperity: the World Trade Center. The loss of life was appalling, at over 3,000 Americans. The structural damage to the world's financial center left it unable to function. Thanks to Gov. Pataki's steady, competent, leadership during those trying times, New York recovered quickly and more united than ever.
Pataki has passed every test thrown at him as a mayor and governor, husband and father. He is ready to step up again to lead the country. The current administration has saddled us with more debt and has encouraged the most formidable enemies in our history. George Pataki can do this job because he has already proven that he is a leader and problem-solving manager.
New York, then and now, is a deep blue state. Gov. Pataki passed each of his initiatives through the New York State General Assembly, which had a two-to-one Democrat majority. There is a saying, "Let George do it."
My fellow Granite Staters, we actually have a George who has done it and will do for the United States what he did in his own state of New York. George Pataki is our candidate and a man whose time to lead our country has come.
(State Sen. Nancy Stiles, a Hampton Republican, represents District 24. State Sen. John Reagan, a Deerfield Republican, represents District 17.)
George Pataki, Press Release - Concord Monitor: Pataki is a Proven Leader and Problem-Solver Online by Gerhard Peters and John T. Woolley, The American Presidency Project https://www.presidency.ucsb.edu/node/311668