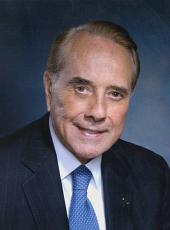 Press Release - Clinton's Liberal Drug Policies Leave Children at Risk
According to a report released by Bill Clinton's Department of Health and Human Services, since 1992:
Overall use of all drugs among 12- to 17-year-olds has skyrocketed Marijuana use among young people has more than doubled -- an increase of 141%.
Monthly use of cocaine, the scourge of the 1980 appalling 166% from 1994 to 1995.
-- National Household Survey on Drug Abuse, US. Dept. of HHS, 8/20/96
The Clinton Strategy for a "Real War" on Drugs
"On matters of pure policy, among Bill Clinton's first acts was to cut spending on the war. The staff of the Office of National Drug Control Policy was cut to 25 from 146 an 83% cut. Drug interdiction funds were cut"' (Wall Street Journal, editorial page, 5/2/96)
But the Drug War Is Still a Top Priority, Right?
"The White House National Security Council has dropped the drug war from one of three top priorities to No. 29 on a list of 29, according to several sources." (Minneapolis Star Tribune, 2/14/93)
Clinton Stands "Foursquare" Behind Drug-Legalizing Surgeon General
"President Clinton declared he was 'foursquare' behind Joycelyn Elders despite their disagreement over legalizing drugs, The surgeon general said Wednesday she had 'no second thoughts' about her controversial remarks." (Atlanta Journal/Constitution, 12/9/93)
Even His Own FBI Chief Notes Clinton's Lack of Leadership
"Still, Clinton's record on the drug problem is very soft. Newsweek has learned that FBI Director Louis Freeh wrote a. scathing memo 18 months ago to complain about the lack of 'any true leadership' in stemming the influx of heroin and cocaine, which Freeh compared to an 'all-conquering army.' Freeh then hand-delivered the memo to Clinton himself -- a bold move." (Newsweek, 8/26/96)
And His Four Star Drug Czar Admits They Dropped the Ball
"Clinton's drug-control policy director, retired Army Gen. Barry McCaffrey, told the Globe recently that we took our eyes off the ball. We stopped talking about it. Our kids went back to using drugs."' (Boston Globe, 9/18/96)
But What Do You Expect from a President Whose Anti-Drug Motto is "Just Say Sure"?
"Question: If you had it to do over again, would you inhale? (Laughter, applause) Clinton: Sure, if I could. I tried before." (Laughter) (MTV's "Choose or Lose Special," 6/16/92)
FOR IMMEDIATE RELEASE CONTACT: NELSON WARFIELD
SEPTEMBER 20, 1996 202/414-8050
"School"
:30 TV
Dole/Kemp'96
Produced by Alex Castellanos
VIDEO
Fl to kids in hallway, school...
Graphic: Clinton cut office of National Drug
Control Policy 83%.
Drugs & Kids in schoolyard...
Graphic. In front of our children
Young man asking question...
Clinton...
Freeze on Clinton...
Graphic: Clinton's liberal drug policy has failed.
AUDIO
Anncr: We send them off to school..
And we worry.
Teenage drug use has doubled since 1992.
And Bill Clinton?
He cut the White House Drug Office 83%.
His own surgeon general even considered legalizing drugs.
And in front of our children.. on MTV.. the President himself...
MTV: "If you had it to do over again..would you inhale?"
CLINTON: "Sure, if I could..I tried before"
Anncr (VO): Bill Clinton doesn't get it. But we do.
Robert Dole, Press Release - Clinton's Liberal Drug Policies Leave Children at Risk Online by Gerhard Peters and John T. Woolley, The American Presidency Project https://www.presidency.ucsb.edu/node/316605