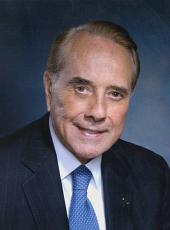 Press Release - Clinton Just Doesn't Get It (on Drugs)
Why'd You Say That? It wasn't my fault. It was because of my allergies.
Clinton: I was trying to say that I actually tried it . I was not trying to exonerate myself when I said I didn't inhale, that I had an allergy and I couldn't do it. (ABC's 20/20, 9/20/96)
Why'd You Say That? It was just a joke.
Question: It was a joke?
Clinton: Yes. (MTV, Interview with Tabitha Soren, 8/23/96)
A Million New Teen Drug Users Is No Joke, Mr. President
According to Clinton's Department of Health and Human Services, since 1992:
* Overall use of all drugs among 12- to 17-year-olds has skyrocketed 105%.
* Marijuana use among young people has more than doubled -- an increase of 141 %.
* Monthly use of cocaine, the scourge of the 1980s, is up an appalling 166%.
-- National Household Survey on Drug Abuse, US. Dept. of HHS,
8/20/96
NO MORE JOKES, NO MORE EXCUSES OUR CHILDREN DESERVE BETTER
Robert Dole, Press Release - Clinton Just Doesn't Get It (on Drugs) Online by Gerhard Peters and John T. Woolley, The American Presidency Project https://www.presidency.ucsb.edu/node/316588