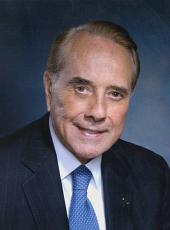 Press Release - Clinton Administration Tally Held to Document "Natural Disaster in Teen Drug-Use
In an afternoon upward revision, Bill Clinton's Department of Health and Human Services today issued its annual tally of teen drug use statistics. The numbers first reported today were a disgrace. The numbers finally released document a national disaster. Among the major revisions:
* Overall drugs use jumped 105% among 12- 17-year olds since Clinton took office, not 78% as first reported -- an increase of 27% over the numbers reported earlier today.
* Fully 10.9% of youths from age 12 to 17 use drugs on a monthly basis, not the 10.4% reported this afternoon.
* Monthly use of marijuana among young people is up 141%, not the 105% previously reported -- a 35% jump.
Commenting on the late-day correction of the lower numbers reported earlier, Dole/Kemp '96 Press Secretary Nelson Warfield offered the following statement:
"What happened the first time? Did Bill Clinton forget to count the White House staff. This is just another example of the Clinton administration's ongoing problems in presenting all of the facts. After an incident of statistical inaccuracy this egregious, we'd be surprised if reporters will ever trust another Clinton administration figure."
Robert Dole, Press Release - Clinton Administration Tally Held to Document "Natural Disaster in Teen Drug-Use Online by Gerhard Peters and John T. Woolley, The American Presidency Project https://www.presidency.ucsb.edu/node/315553