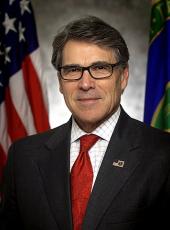 Press Release - Citing Strong Criminal Justice and Border Security Record, Sheriff Joe Arpaio Endorses Gov. Rick Perry for President
AMHERST, N.H. — Texas Gov. Rick Perry today received the endorsement of Sheriff Joe Arpaio, a steadfast advocate for border security and national leader in combating illegal immigration, citing Gov. Perry's unmatched efforts to bolster border security in Texas in light of a federal government that for too long has abdicated this basic responsibility to the states. Sheriff Arpaio made his announcement at Joey's Diner in Amherst, New Hampshire.
"The federal government has failed on border crime and border enforcement, and no candidate for president has done more to secure the border than Governor Rick Perry. I have been watching Governor Perry and Texas closely and know his border surge operations with state, local and federal law enforcement officials have helped shut down the illegal trafficking of weapons, drugs and people," said Sheriff Arpaio. "I'm endorsing Rick Perry because we need a tough-on-crime president who will champion and fund full-time border security operations from Brownsville to San Diego. Governor Perry has a superior border security record and plan to make our border and our nation safer."
As governor of Texas, Rick Perry has diligently worked to fill the gap left by Washington's abject failure to secure the nation's southern border with Mexico, and supported and passed measures to combat illegal immigration.
He has directed more than $400 million since 2005 to provide law enforcement the tools they need to combat border-related crime. The governor's initiatives have put more boots on the ground, including Texas Rangers and National Guard units, and improved technology to help law enforcement detect and deter criminal activity on the border. In January 2009, Gov. Perry asked President Obama to authorize 1,000 additional National Guard troops and six helicopters to assist the state in doing Washington's job, but he has refused.
"Sheriff Arpaio knows the struggle border states face as Washington politicians and bureaucrats fail time and again to properly secure our nation's southern boundary with Mexico," said Gov. Perry. "I am honored to have Sheriff Arpaio's support for my presidential campaign and our shared goals of fighting border crime with more personnel, border fencing and surveillance. A secure border is vital to protecting America's national security, public safety and jobs.  As president, I will secure the border within a year putting thousands more federal boots on the ground, strategic fencing and aerial resources to fight border crime and make our states and nation safer."
Gov. Perry's border security initiatives have resulted in the seizure of 6.8 million pounds of marijuana; 82,353 pounds of cocaine; 1,835 pounds of heroin; and 7,552 pounds of methamphetamine which has an estimated value of more than $6.5 billion. In addition, officers have seized $227 million in currency and more than 3,500 illegal weapons.
Additionally, to combat illegal immigration, Gov. Perry:
Championed a Voter ID law that ensures only American citizens will be able to vote in elections;
Signed into law a requirement that only citizens and legal residents may obtain a driver license;
Declared legislation outlawing "sanctuary cities" an emergency item in Texas, and added it to the call of the special session;
Fought for tougher penalties for those who engage in human trafficking;
Signed a law that requires counties to assist the state in tracking the number of illegal immigrants in Texas county jails;
Passed an omnibus gang bill providing even more tools for law enforcement to be able to infiltrate and break up the transnational gangs; and
Protected a Texas law that prevents any public agency, taxing jurisdiction or economic development corporation from receiving public subsidies if they have been found to have hired undocumented workers.
Also known as "America's Toughest Sheriff," Sheriff Joe Arpaio has been elected five times as Maricopa County Sheriff in Arizona, serving in the post for 20 years, and is respected for his successful efforts to fight crime, combat illegal immigration and raise awareness of the federal government's ongoing failure to secure the border. He served in the U.S. Army from 1950 to 1953, and as a police officer in Washington, D.C. and Las Vegas for five years. He then joined the Bureau of Narcotics, eventually renamed the Drug Enforcement Agency (DEA) where he became one of the very first federal agents sent overseas to help dismantle the international heroin conspiracy operating in Turkey and throughout the Middle East. Sheriff Arpaio was a regional director for the DEA for Mexico and South America and was head of the DEA for Texas and Arizona.
Rick Perry, Press Release - Citing Strong Criminal Justice and Border Security Record, Sheriff Joe Arpaio Endorses Gov. Rick Perry for President Online by Gerhard Peters and John T. Woolley, The American Presidency Project https://www.presidency.ucsb.edu/node/298224