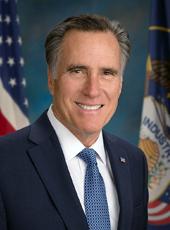 Press Release - Charleston Area Leaders Support Governor Mitt Romney
Mt. Pleasant, SC - Today, prominent Charleston, SC area leaders announced their support for Governor Mitt Romney as he moves forward with his exploratory process. Among the community activists joining Governor Romney at Coen Capital were former Governor James B. Edwards, former Congressman Tommy Hartnett, and RNC Committeewoman Cindy Costa.
"I am honored to have the support of these community leaders," said Governor Romney. "Each has been actively involved in politics, and their backing and encouragement will help guarantee the long-term success of our efforts in South Carolina. By coming together today, these men and women have joined others from across the nation who have heard our optimistic message for the future and are motivated to go forward."
Charleston Community Leaders Supporting Governor Romney:
Former Governor James B. Edwards - First elected to public office in 1972, Edwards served as a Senator from Charleston County and became the state's Governor in 1974. He served as Secretary of Energy under President Reagan until 1982 when he became President of the Medical University of South Carolina (MUSC). He served as MUSC's president for seventeen years. Dr. Edwards is an accomplished oral surgeon.
Ann Edwards - Former first lady of South Carolina and a retired nurse. The Ann Darlington Edwards Endowed Chair in Nursing, the first and only endowed chair of nursing in South Carolina, is named in honor of Mrs. Edwards for her contributions to both nursing and the state.
Former Congressman Tommy Hartnett - From 1981-1987, Hartnett represented Charleston in the U.S. Congress. Prior to his election, Hartnett served as a member of the South Carolina State House of Representatives and the South Carolina State Senate. Before entering public service, Hartnett was president of Hartnett Realty Co. and is a military veteran. He has been a delegate to Republican National Conventions since 1980. He served as DeMint for Senate Finance Co-Chairman.
Cindy Costa - Since 1996, Costa has served as an RNC National Committeewoman from South Carolina. Costa is business manager of the Southeastern Facial Plastic/Cosmetic Surgery Center. She has long been active in South Carolina Republican politics. Costa is currently Chairman of the South Carolina Winning Women Excellence in Public Service Series.
Henry Fishburne - Represents Charleston City Council District 1 and has served on the City Council since 1999. He is a real estate investor and developer.
Dick Coen - President of Coen & Densmore, Inc., a Charleston Investment Management Firm.
Richard H. Coen - President of Coen Capital LLC, a real estate development firm in Mt. Pleasant, SC.
Larry Richter - Mt. Pleasant attorney, former South Carolina State Senator and Circuit Court Judge.
Wayland Moody - Berkeley County Executive Committeeman.
Ricky Horne - Navy veteran and owner of a residential building firm.
Paul Hogan - Georgetown County Republican Party Chairman.
Bill Hewitt - Chairman and Interim CEO of Polymer Group Inc., DeMint for Senate Finance Co-Chairman, Sanford for Governor Finance Co-Chairman.
Laura Hewitt - Chair of the Storm Eye Institute of the Medical University of South Carolina.
John Rivers - President of Rivers Enterprises, a real estate, property management, and asset management company.
Joseph Murray - Colleton County Republican Party member.
Gene Zurlo - Managing Director of the Zurlo Investment Trust, a private investor in real estate and healthcare start up companies.
Mitt Romney, Press Release - Charleston Area Leaders Support Governor Mitt Romney Online by Gerhard Peters and John T. Woolley, The American Presidency Project https://www.presidency.ucsb.edu/node/296008