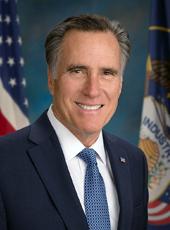 Press Release - In Case You Missed It: Romney on Bringing Lockerbie Bomber to Justice
"I would like to see him face justice as one of the first acts of a new government, hopefully a more democratic representative form of government, a modern government. Let's get al-Megrahi back to a court and seeking the real justice he deserves." – Mitt Romney
"Your World With Neil Cavuto" FOX News August 22, 2011
Watch Segment Here: http://mi.tt/nFilnX
Neil Cavuto: "Muammar Qaddafi gave him a hero's welcome but now Muammar is on his way out and Mitt Romney wants Mohmed Ali al-Megrahi back. The Republican front-runner calling on the new Libyan government to arrest and extradite the alleged mastermind behind the Pan Am 103 bombing so, as Governor Romney put it, justice can finally be done. With me now, Republican presidential candidate, former Massachusetts governor, Mitt Romney. Governor, good to have you."
Mitt Romney: "Thanks, Neil. Good to be with you."
Cavuto: "We don't know the state of Muammar Qaddafi let alone the alleged mastermind of the Pan Am Flight 103 disaster but if, indeed, Qaddafi goes down do you think the new government should hand over Megrahi to whom?"
Romney: "To the United States of America would be my first choice. We would try him here and see that justice is done. This is a person responsible for the lives of hundreds of people. This is an individual who was convicted in Scotland but then set free on humanitarian basis and now two years later he's still alive. He received a hero's welcome in Tripoli. It's unacceptable, in my view, that this person does not face justice. So I would like to see him face justice as one of the first acts of a new government, hopefully a more democratic representative form of government, a modern government. Let's get al-Megrahi back to a court and seeking the real justice he deserves."
Cavuto: "Do you think this whole backing the rebel thing in Libya, governor, was, and is a wise idea?"
Romney: "Well, we're going to see the results of what's occurred. I think the world celebrates the idea of getting rid of Qaddafi. This guy was one of the worst actors on the world stage, responsible for terror around the world. I think we're very pleased that he is apparently about to lose his position of authority. And we hope that the new government is a more representative form of government that honors human rights and is not as abusive and associated with terror as the prior regime."
Mitt Romney, Press Release - In Case You Missed It: Romney on Bringing Lockerbie Bomber to Justice Online by Gerhard Peters and John T. Woolley, The American Presidency Project https://www.presidency.ucsb.edu/node/298363