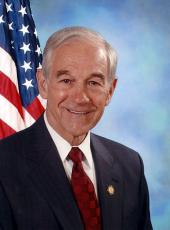 Press Release - In Case You Missed It: Michele Bachmann's (Really) Tough Week
#TweetFail, Iran tidbit, curious VP picks, 'borrowing without asking,' and missed SarbOx vote hinder clean execution — especially in Iowa
ANKENY, Iowa — Campaigning for our nation's highest office is difficult, and Rep. Michele Bachmann (R-MN) is experiencing a really tough week that isn't even over yet.
On Tuesday, Bachmann's Iowa campaign chairman Tweeted an under-140-character mini-gaffe, writing that there were moving trucks outside pizza baron Herman Cain's Iowa headquarters, assumedly for a quick exodus from the first-in-nation voting state. The offending Tweet even included a photo of the trucks. The trouble is, the trucks were delivering thousands of campaign signs, requiring Bachmann's Iowa campaign manager to apologize.
On Wednesday while in Iowa, Bachmann told supporters that if elected President she would close the U.S. Embassy in Iran as a gesture of her firm stance against the nation. The only problem is, the U.S. hasn't had an embassy in Iran since 1980, the year when Blondie's hit single "Call Me" filled the airwaves, Mt. St. Helens erupted, and Ted Turner launched CNN.
Also Wednesday, Bachmann floated some names of those who might have the high honor of serving as her Vice President, should she be elected. Names include such stalwarts as her strategic competitor Rick Santorum, and U.S. Senators Jim DeMint (R-SC) and Marco Rubio (R-FL). The list also includes real estate developer and reality TV host Donald Trump. Uh-oh. Is this the same Donald Trump that left the Republican Party of Iowa holding the bag by backing out of the party's annual Lincoln Day Dinner?
On Thursday, Bachmann's name came up yet again. This time it was for pilfering a list of homeschool family emails from the well-regarded Network of Iowa Christian Home Educators (NICHE), and using that list to send two communiques to this "niche" market. The misuse of the email list was traced to a NICHE board member who is a paid Bachmann staffer, necessitating a multi-pronged email response to members from NICHE President Justin LaVan. The email included the requisite apology to members, an assurance of corrective measures, and an interesting list of FEC compliance actions including giving other campaigns an equal opportunity to use this listserv for the same purpose.
Lastly, again on Thursday, Bachmann made what smaller and newer publicly traded business owners might call a fatal error in missing a key vote on the House Financial Services Committee. Congressman Paul adjusted his New Hampshire campaign schedule to vote for a SarbOx compliance exemption for businesses of this kind. Yet, Bachmann missed the committee vote and therefore she delayed a step toward regulatory relief for businesses already burdened with the kind of overregulation that prevents hiring, even during these trying economic times.
"Campaigning for the presidency is challenging and this fact is one of the reasons why my admiration for Ron Paul grows with every stop along the campaign trail. On behalf of the whole Iowa campaign team, I'd like to wish Rep. Bachmann a future schedule free of hiccups," said Ron Paul 2012 Iowa Chairman Drew Ivers.
Ron Paul, Press Release - In Case You Missed It: Michele Bachmann's (Really) Tough Week Online by Gerhard Peters and John T. Woolley, The American Presidency Project https://www.presidency.ucsb.edu/node/299305