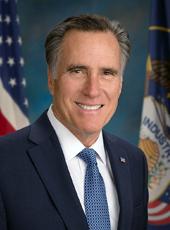 Press Release - In Case You Missed It: Governor Romney's Remarks To The Massachusetts Citizens For Life
A Statement From Romney For President Special Adviser On Life Issues James Bopp, Jr.:
"Governor Romney's award from the preeminent right to life group in Massachusetts is a convincing demonstration of the sincerity of his pro-life conversion. The MCFL award recognizes Governor Romney for consistently seeking to advance the pro-life cause while in office. For any with lingering doubts, they should read his elegant and heartfelt acceptance speech which details his struggles defending life and marriage as Governor and the depth of his pro-life convictions."
- James Bopp, Jr.
Governor Romney's Introduction From Kevin Jourdain, Chairman Of The Pioneer Valley Chapter Of Massachusetts Citizens For Life:
"Congressman Henry Hyde, a former speaker at this dinner, contemplated the repeal of the Illinois abortion ban when he was a state legislator. He later found the truth and became the greatest voice for life in the United States Congress in the 20th century. Conversion. President George Herbert Walker Bush once supported abortion, but later became convinced that it was immoral. Conversion. Norma McCorvey, who made up a story of being raped, became Jane Roe in the heinous case of Roe v. Wade, has stated she hated pro-life people. In 1995, she opened her heart to God, and in 1998, she was received into the Catholic Church. She is now leading a ministry to tell the truth about abortion. Conversion. God, who is the source of all truth and the giver of life, will never place an obstacle ... that we cannot overcome.
"Tonight, we have a man with us who made that journey of conversion. A man who did not always know the evil of abortion, but he saw the truth. As our Governor during a debate on embryonic stem cell research, Mitt Romney took the courageous step of consulting the leaders of the medical and scientific communities to give him insight into what he knew in his heart was wrong. Mitt Romney was a great Governor, who served with honor and distinction. But most importantly, he was a pro-life Governor. He vetoed a number of pro-abortion pieces of legislation and made many pro-life appointments. He was always there for us. He's a busy man these days and we are extra fortunate that he and his wife Ann could be with us. Governor, you have been an inspirational leader in many ways. And if I may say so, Mitt, you're looking very presidential. Ladies and gentlemen, please join me in welcoming our friend, Governor Mitt Romney, to the podium as our 2007 Mullins Award Winner for Outstanding Political Leadership."
- Kevin Jourdain
Full Text of Governor Romney's Remarks:


http://www.mittromney.com/News/Speeches/Mass_Citizens_For_Life
Mitt Romney, Press Release - In Case You Missed It: Governor Romney's Remarks To The Massachusetts Citizens For Life Online by Gerhard Peters and John T. Woolley, The American Presidency Project https://www.presidency.ucsb.edu/node/296791