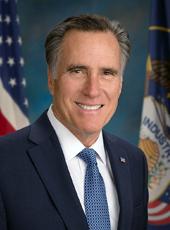 Press Release - In Case You Missed It: Governor Mitt Romney at the National Review's Conservative Summit
Washington, D.C.

January 27, 2007
Governor Romney On The Need For Fiscal Responsibility In Washington:
"As we look to the nation, you know that we face some extraordinary and in some respects, and in most respects, unprecedented challenges. Let's talk about some of them that affect us right here.
"One, spending in Washington is simply out of control. It's not just pork-barrel spending and earmarks, it is particularly entitlements. And you know the figures on this. Medicare, Medicaid, Social Security and interest expense are going to grow by the end of the next President's second term to well over two-thirds of federal spending. How can we remain the world's economic superpower and military superpower with that kind of entitlement expense trajectory?"
Governor Romney On Making Tax Cuts Permanent:
"[W]hen we face tough times in this country, and the economy is challenged like it was following 9/11, liberals turn and say as they always do, 'How do we make government bigger, how do we make sure that we have all the money we need to have the government programs work in tough times like this?' So they want to raise taxes.
"And Republicans say, and conservatives say, 'How do we make sure that we get taxes down in these tough times.'
"And thank heavens our President stood up. And I guess the number of naysayers, the Democratic naysayers and even some in our own party. And he said, 'You know what, I trust Main Street more than I trust K Street.' We're going to put money in the hands of our citizens, and that's going to get the economy going, and it did.
"By the way, I saw Grover Norquist here, I'm proud to be, I think I'm the first person who's thinking about an '08 race, who's signed his 'Taxpayer Protection Pledge' not to raise taxes, and that's easy. I've been living that. By the way, we do need to make those Bush tax cuts permanent."
Mitt Romney, Press Release - In Case You Missed It: Governor Mitt Romney at the National Review's Conservative Summit Online by Gerhard Peters and John T. Woolley, The American Presidency Project https://www.presidency.ucsb.edu/node/296616