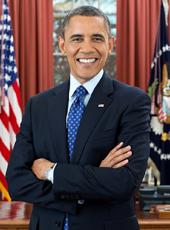 Press Release - Campaign Airs New TV Ad, 'High and Dry', on Keeping Promise to America's Workers
Obama's Discusses Plan to Strengthen Retirement Security and Reclaim American Dream
Des Moines, IA -- At a roundtable discussion in Ottumwa, Senator Barack Obama today discussed his plan to reclaim the American Dream by strengthening retirement security, providing incentives to increase personal savings and ensuring retirees receive the benefits earned from a lifetime of hard work.
"Americans who work hard their entire lives have earned a retirement that is secure and dignified," Obama said today. "But Washington is not working to preserve this fundamental part of the American dream. That's why my agenda for retirement security will lift up savings for working people, and reform bankruptcy laws to protect your pensions."
Senator Obama's plan to strengthen retirement security includes steps to ensure private companies properly fund their pension plans. Obama will also protect employees and retirees in corporate bankruptcy court by ensuring pension benefits and jobs aren't the easiest thing for companies to shed. Click here for a fact sheet on Senator Obama's plan to strengthen retirement security: http://iowa.barackobama.com/RetirementSecurityFactSheet
Today's roundtable took place as the Obama Campaign aired a new television advertisement entitled, "High and Dry." The ad features David Hartgrave, a Cedar Rapids resident whose pension was raided when CEO's decided to pull $19 million from the pension fund leaving Hartgrave with $379 each month.
"I'm telling the CEOs it hurts America when they cash out, and leave workers high and dry," Obama says in the television ad. "It's an outrage. You've gotta have somebody in the White House who believes it's an outrage."
Click here to view "High and Dry": http://iowa.barackobama.com/highanddry. The script and backup for the ad can be found here: http://iowa.barackobama.com/HighandDryBackup
VOICE/VISUAL

BACKUP

OBAMA: I'm Barack Obama and I approve this message.

HARTGRAVE: I worked here for 33 years. Did everything that they asked me to do. The executives decided to take $19 millions out of our pension fund. Didn't return it. Thought I was going to be getting $1500 a month. I only got $379.

David Hartgrave

Cedar Rapids

"Farmstead to notify workers of end of pension plan" - The Gazette 4/13/90

Farmstead Announced they Wouldn't Pay $19 Million in Unfunded Pension Liabilities. "While not part of changes now being proposed, [CEO Keith] Barnes said there also will be savings in the future on pension costs. But he said the changes 'will not cause people to lose their pension standing.' Barnes said Farmstead can longer afford to pay the $19 million in unfunded pension liabilities assumed from the old Wilson Foods. He said Farmstead has been paying $3.6 million a year on the Wilson obligations, plus $550,000 of its own pension obligations. The federal Pension Benefit Guarantee Corp will take over the old plan, working out a settlement with Farmstead, he explained. Then a replacement pension plan would be worked out with the union, he said. 'All vesting is protected,' Barnes insisted. 'Under the combined programs, people won't lose anything.'" [Gazette, 2/28/90]

Farmstead Employees Were Expected to Receive $.25 or Less On the Dollar from Their Pensions. The Gazette wrote, "The Bankruptcy Court limited payments under the agreement to pre-Farmstead Foods retirees. Farmstead acquired Wilson July 2, 1984. People who worked for Farmstead will receive nothing under the court's decision. Pension benefits are being paid out of the Farmstead bankruptcy estate. Once those funds are gone, pension payments will be assumed by the federal Pension Benefit Guaranty Corp. Meanwhile, the trustee for the Farmstead estate in Cedar Rapids Bankruptcy Court said former Farmstead employees will likely receive no more than 25 cents on the dollar, 'or less' once the case is closed...Under a court settlement, workers were to receive $4.15 million for claims on back wages, severance pay and health benefits. After expenses, Dunbar said, not more than $1 million will be available for distribution." [Gazette, 7/19/92]

Farmstead Terminated Pension Plan, Said it Did Not Anticipate Benefits to Change. Under the headline "Farmstead to notify workers of end of pension plan," the Gazette wrote, "Farmstead Foods workers will receive notice today or Saturday from the company that the pension plan will be terminated. It does not mean pension benefits will change, emphasized Fred Slamin, active chief executive officer for the Cedar Rapids firm. Slamin said the letter is mandated by the government in advance of any action by the Pension Benefit Guaranty Corp. (PBGC), the agency that would take over any pension obligations once Farmstead funds are exhausted. Sometime in the future the PBGC is expected to take over pension obligations. Slamin said that won't happen in the 'immediate future.' However, no actuarial study has been made to determine how long Farmstead pension funds will last." [Gazette, 4/13/90]

OBAMA: I'm telling the CEOs it hurts America when they cash out and leave workers high and dry.

It's an outrage. And you've got to have someone in the White House who believes it's an outrage.

HARTGRAVE: Barack Obama's gonna look out for me.

The Obama Plan: Reform pension and bankruptcy laws to protect workers, not CEOs

APPROVED BY BARACK OBAMA. PAID FOR BY OBAMA FOR AMERICA

OBAMA'S PLAN FOR RETIREMENT SECURITY

Barack Obama will protect and strengthen Social Security, protect private-sector pensions that seniors have worked for their whole lives, and promote private savings. Obama also will safeguard from discrimination those who choose to work past the age of 65, and urge younger workers to save more.

Secure Pensions: Barack Obama will insist that companies keep the promises they have made to their employees. As a U.S. Senator, Obama worked closely with Senator Richard Durbin (D-IL) and the Association of Flight Attendants to help protect flight attendants' pension plans during the United Airlines bankruptcy crisis. He will amend bankruptcy laws to keep companies from filing for Chapter 11 in order to avoid obligations to their workers. In the Senate, Obama voted for new rules to force companies to properly fund their pension plans so taxpayers don't end up footing the bill. He has also voted to shore up funding of the Pension Benefit Guaranty Corporation, the federal agency that guarantees retirees receive at least some of their pension monies if their companies go out of business.

Eliminate Income Taxes for Seniors Making Less Than $50,000. Since the New Deal we've had a basic understanding in America: If you work hard and pay into the system, you've earned the right to a secure retirement. But too many seniors aren't getting that security, even though they've held up their end of the bargain. Lower and middle income seniors are struggling as their expenses on health and energy skyrocket while their incomes do not keep pace. This strain has been greater since 1993, when taxes on social security benefits were raised. Millions of seniors saw their net benefits go down. Seniors also had to take on the added strain - and sometimes cost - of filing a complicated tax return. And after going through all of these complicated calculations, many seniors find that they owe little or no tax, meaning that all of the hassle was for naught. Barack Obama will eliminate all income taxation of seniors making less than $50,000 per year. This will provide an immediate tax cut averaging $1,400 to 7 million seniors and relieve millions from the burden of filing tax returns. For millions of seniors, this will eliminate the need to hire a tax preparer, resulting in even larger savings.

Encourage Retirement Savings: The personal saving rate is at its lowest level since the Great Depression. Only 55 percent of Americans working full-time hold a job with a retirement savings plan; the percentage is even lower for part-time workers and minorities. Barack Obama wants to make retirement saving easier, cheaper, and more automatic for middle-class and working people who get only minor tax benefits to save. In the Senate, Obama supported the Save More for Retirement Act with Senator Jeff Bingaman (D-NM). The bill provides incentives for automatic enrollment in 401(k)s. In one study, automatic enrollment increased participation from 12 percent to 79 percent for low-income workers new to the company. Obama supports automatic enrollment in IRAs for employees who are not covered by 401(k) plans and improving the Saver's Tax Credit so more low- and moderate-income households can save for retirement.

Protect the Social Security Benefits of Public Employees and their Families: Barack Obama cosponsored the Social Security Fairness Act, which would repeal the Windfall Elimination Provision and the Government Pension Offset. The first provision cuts the Social Security benefits of some public employees, while the second cuts the benefits of the spouse or widow of some public employees. These provisions hurt teachers, police officers, firefighters, and other public employees. Barack Obama believes that we have a responsibility to take care of workers who have devoted their lives to public service and that we shouldn't be discouraging our young people from working in these essential jobs.

Prevent Age Discrimination: More than 38 million men and women age 50 and older are in the labor force. More than 33 percent of men and 23 percent of women ages 65 to 69 decide to continue working rather than fully retiring. But some employers refuse to hire older workers, push them to retire, or limit their training opportunities and job responsibilities. Barack Obama supports efforts to fight job discrimination for aging employees. He supports strengthening the Age Discrimination in Employment Act and giving the Equal Employment Opportunity Commission the resources to prevent all forms of job discrimination.

Provide a Living Wage: Barack Obama believes that people who work full time should not live in poverty and should have the ability to save for retirement. However, for workers making the minimum wage, saving for the future is often out of reach. Before the Democrats took back Congress, the minimum wage had not changed in 10 years. Even though the minimum wage will rise to $7.25 an hour by 2009, the minimum wage's real purchasing power will still be below what it was in 1968. As president, Obama would further raise the minimum wage, index it to inflation and increase the EITC to make sure that full-time workers can earn a living wage that allows them to raise their families out of poverty and pay for basic needs such as food, transportation, and housing - things so many people take for granted.
Barack Obama, Press Release - Campaign Airs New TV Ad, 'High and Dry', on Keeping Promise to America's Workers Online by Gerhard Peters and John T. Woolley, The American Presidency Project https://www.presidency.ucsb.edu/node/292888