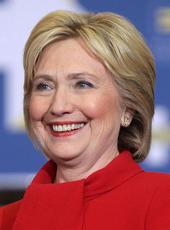 Press Release - California Assemblymembers Sally Lieber, Anna Caballero and Jim Beall Jr. Endorse Hillary Clinton
Today, Bay Area Assemblymembers Sally Lieber, Anna Caballero, and Jim Beall Jr. announced their endorsement of Hillary for President. The elected officials noted the common goals and issues they share with Senator Clinton as the reason for their support.
"I am honored to receive the endorsement of Assemblymembers Lieber, Beall and Caballero," Clinton said. "These legislative leaders are working every day to improve the lives of Californians."
Assembly Speaker Pro Tempore Sally Lieber said that she believes Senator Clinton is the best qualified candidate to tackle the issues she cares about, from healthcare to climate change. "I'm proud to support Senator Clinton's campaign for president," said Lieber, who represents the 22nd District in Silicon Valley. "Hillary Clinton has the strength and experience to restore America's place around the world."
Assemblywoman Caballero, the representative of the 28th District in San Benito County, is chair of the Assembly Select Committee on Youth Violence Prevention and is known for her work combating gang violence and creating safe neighborhoods for our children. "We need strong leadership to change the course of our country and start investing in our kids and our future. Hillary Clinton is that strong leader," said Caballero.
In his endorsement, Assemblyman Beall, representative of the 24th District in San Jose praised Hillary Clinton for her commitment to universal health care. "I have pledged to bring health care coverage to the nearly seven million Californians that do not have insurance. Providing health care to those who need it most is something that Senator Clinton and I see eye-to-eye on and that is why I am endorsing her candidacy for President of the United States," stated Beall.
Hillary Clinton, Press Release - California Assemblymembers Sally Lieber, Anna Caballero and Jim Beall Jr. Endorse Hillary Clinton Online by Gerhard Peters and John T. Woolley, The American Presidency Project https://www.presidency.ucsb.edu/node/293113