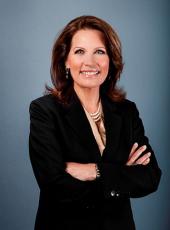 Press Release - Cain Lacks Foreign Policy Experience and Security Seriousness
Throughout his campaign for President, former Godfather's Pizza CEO Herman Cain has demonstrated unfamiliarity with basic foreign policy questions and shown he is not serious when it comes to securing America's borders.
Cain has expressed strong support for Israel, yet he was unaware of the unreasonable demand of Palestinian negotiators for a "right of return" that would threaten Israel's security internally and undermine its character as a homeland for the Jewish people. "'Right of Return?,' Cain blankly asked twice in response to being questioned about the vital issue on 'Fox News Sunday.' The second or two of deafening silence that lasted before host Chris Wallace repeated 'The Palestinian Right of Return' to the Republican hopeful seemed to last forever. 'That's… something… that should be negotiated,' Cain finally said, to silence. Cain repeated himself before Wallace cut him off and explained what the Right of Return actually is." ("Fox News Sunday," Fox Broadcast Company, nation.foxnews.com , 5/23/2011)
When O'Reilly turned to the topic of Afghanistan, Cain's answer implied his unfamiliarity with the details of the war America has been fighting since 9-11:
O'REILLY: "How long do you keep the troops in? We have been in 10 years. How long do you keep 100,000 U.S. troops there?

CAIN: "Bill, when I know clearly what the mission is, and the military generals and experts tell me we can win, we keep them in as long as we can." ("The O'Reilly Factor," Fox News Channel, www.foxnews.com, 6/9/2011)
More recently, Mr. Cain again joked that a fence on the Mexican border should be electrified. "'It's going to be 20 feet high. It's going to have barbed wire on the top. It's going to be electrified. And there's going to be a sign on the other side saying, 'It will kill you — Warning."" Cain later told NBC's David Gregory "That's a joke….That's not a serious plan." (Edward Wyatt, "Cain Proposes Electrified Border Fence," NYTimes.com, 10/15/2011; "Meet the Press," NBC, www.msnbc.msn.com, 10/16/2011)
Border security is not a joke. It is not a joke to the American citizens who live near our border with Mexico who are afraid to go out after dark. The next President of the United States will have precious little time to learn on the job about the serious threats to our national security and the security of our allies.
As a member of the House Intelligence Committee, Congresswoman Michele Bachmann is well versed in the dangers that America and our friends like Israel face. She remembers being escorted by men with machine guns when, as a young woman, she worked on a kibbutz near Beer Sheva in the 1970s. Congresswoman Bachmann has been back to Israel three times as a Member of Congress and as President, she will not require a crash course in basic foreign policy issues.
Michele Bachmann, Press Release - Cain Lacks Foreign Policy Experience and Security Seriousness Online by Gerhard Peters and John T. Woolley, The American Presidency Project https://www.presidency.ucsb.edu/node/298954