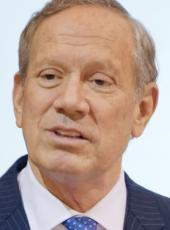 Press Release - Boston Herald: Pataki Slams Clinton Over Emails, Chinese Hackers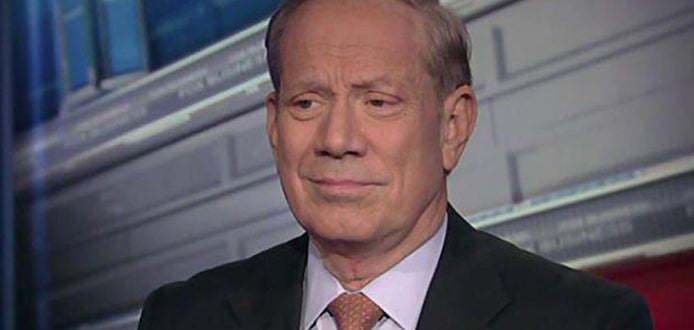 LISTEN TO THE INTERVIEW FROM BOSTON HERALD RADIO HERE
Former New York Gov. George Pataki slammed Democratic front-runner Hillary Clinton today for "probably" breaking the law by erasing emails on a private server that likely left information open to Chinese hackers.
"It's clear to me that having that home server not only violated State Department rules and regulations, deleting those emails was probably a crime because she had good reason to know that Congress wanted to see what was in them," Pataki said on Boston Herald Radio today. "But what is most disturbing to me is that the Chinese in all likelihood know what every one of those 30,000 emails said. The American people don't, Congress doesn't, the State Department don't, that is wrong."
Pataki also criticized New Hampshire television station WMUR for not pressing Clinton harder during a one-on-one last week when she lamented the vulnerability of the State Department's servers, but never mentioned her own.
"That's exactly the question that any decent reporter would ask if they were trying to get to really learn something and get some real answers," said Pataki, who made the comments on Boston Herald Radio's "Morning Meeting" show hosted by Hillary Chabot and Jaclyn Cashman. "And I can't believe they didn't ask it. Well actually I can believe they didn't ask it."
Pataki claimed the entire incident shows that Clinton is more concerned about her own political reputation than protecting the security of sensitive information.
"Clearly Hillary's basement server isn't going to have that level of protection," she added. "It was grossly irresponsible for her to do this. It poses a tremendous security risk to America. But more importantly, it raises questions about her judgment in so many ways. She is so concerned about her political career that she will jeopardize critical American communications."
Pataki went on to criticize both former President Bill Clinton and Hillary Clinton for rhetoric on helping the middle class, all while their charity, the Clinton Health Access Initiative has accepted between $1 million and $10 million from the Cameroon Baptist Convention Health Board since 2010, according to a report earlier this month in the Daily Mail.
"And you want to talk about privilege, Bill Clinton takes a very poor African country, Cameroon, and takes $10 million from them so that he and Hillary can fly around in private jets and have expensive dinners at the expense of one of the poorest countries and the people of that country on the planet," said Pataki. "Talk about privilege, talk about wrong -- that is wrong and so is Hillary Clinton."
George Pataki, Press Release - Boston Herald: Pataki Slams Clinton Over Emails, Chinese Hackers Online by Gerhard Peters and John T. Woolley, The American Presidency Project https://www.presidency.ucsb.edu/node/312018