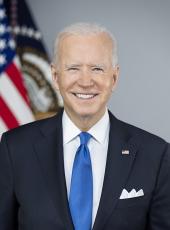 Press Release - Biden-Harris Administration Jumpstarts Floridians' Recoveries, Delivers Massive, Billion-Dollar Recovery Effort Following Hurricane Ian
WASHINGTON -- One month after Hurricane Ian made landfall, FEMA and its federal partners have delivered over $1.56 billion to Floridians through grants, disaster loans and flood insurance payments. The federal government is leading a whole-of-community effort, with more than 2,400 federal personnel on the ground along with private sector, voluntary agencies and faith-based organizations to meet immediate needs of survivors and help Floridians jumpstart their recovery.
"Well before this catastrophic storm made landfall, FEMA and the entire federal family took a forward-leaning posture to support Floridians, and we are applying that same approach as we transition to long-term recovery efforts," said FEMA Administrator Deanne Criswell.
"The massive amount of funding we've already delivered to Floridians to help jumpstart their recoveries, coupled with our people first approach, will allow us to reach and support as many people as possible. We remain steadfast in our mission to help people identify temporary housing solutions and avenues for rebuilding their lives and livelihoods. Together, with the help of our government counterparts, along with our faith-based and community partners, we will be here as long as it takes to help Floridians recover from this disaster."
To date, FEMA has delivered over $661 million into the hands of survivors and $322 million towards the state's emergency response operations. Additionally, the U.S. Small Business Administration has provided over $356 million in disaster loans and the National Flood Insurance Program has paid more than $223 million in claims.
Transitional Shelter Assistance is now available for all 26 counties included in the major disaster declaration. This program allows FEMA to make payments directly to participating hotels and motels in Alabama, Florida and Georgia that provide emergency shelter to survivors. As of today, the program is providing housing for over 2,200 households with more than 5,600 members.
Today, FEMA announced its direct temporary housing program is now available in Hardee and Sarasota counties, in addition to Charlotte, Collier, DeSoto and Lee counties. This program provides travel trailers and larger manufactured housing units to help eligible Hurricane Ian survivors get a safe roof over their head.
FEMA strives to be more accessible to reach every survivor. To ensure critical information about Hurricane Ian could reach all affected communities, we published and shared over 160 new web pages in languages other than English, provided numerous in language media engagements and public safety messages, and distributed key messages through social media in 14 languages to reach survivors. Our new disaster multimedia toolkit was updated with graphics that help people understand storm recovery and disaster assistance in many other languages, which community partners and media were able to use to conduct outreach to local under-served communities.
We've recently enacted registration intake changes and increased messaging to make recovering from a disaster easier for those with disabilities and access and functional needs. Disaster survivors who self-identify as having a disability and access and functional needs are comprising more than 15% of all valid applications in the recent devastation of Ian, which is a notable increase from past disaster operations.
FEMA continues to work with its federal, state, local partners to ensure that every eligible survivor has equal access to the assistance they need. We conducted over 26 individual town hall events over the last 30 days to speak directly to the communities and meet survivors where they are.
In addition to our 21 Disaster Recovery Centers across the state, we focused Disaster Survivor Assistance Teams on impacted areas and accessibly challenged communities and partnered with faith and neighborhood leaders to engage those communities. These teams have interacted with more than 67,000 individuals, helping them understand and apply for FEMA assistance.
Since the storm hit, Civil Rights specialists have been in constant collaboration with local and tribal emergency managers, faith leaders and community advocates and FEMA operational leadership. These specialists work to protect survivors' rights and ensure everyone receives fair and equal treatment under the law regardless of race, color, sex (including sexual harassment), sexual orientation, religion, national origin (including immigration status), age, disability, limited English proficiency or economic status.
The deadline for applications is one month from today, Nov. 28. To apply for FEMA assistance, go online to DisasterAssistance.gov, download the FEMA App for mobile devices, or call toll-free 800-621-3362. The line is open every day from 7 a.m. to 11 p.m. ET. Help is available in most languages. To view an accessible video on how to apply visit Three Ways to Register for FEMA Disaster Assistance - YouTube.
For the latest information on Florida's recovery from Hurricane Ian, visit floridadisaster.org/info and fema.gov/disaster/4673. Follow FEMA on Twitter at FEMA Region 4 (@femaregion4) / Twitter and at facebook.com/fema.
Joseph R. Biden, Press Release - Biden-Harris Administration Jumpstarts Floridians' Recoveries, Delivers Massive, Billion-Dollar Recovery Effort Following Hurricane Ian Online by Gerhard Peters and John T. Woolley, The American Presidency Project https://www.presidency.ucsb.edu/node/358585