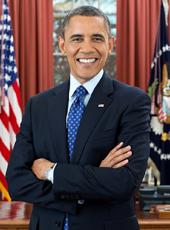 Press Release - Barack Obama Honors Sacrifice of America's Veterans by Addressing Homelessness
As Nation Observes Veterans Day, Obama Visits Veterans' Transitional Housing Facility
Nashua, NH -- As the nation observed Veterans Day, Senator Barack Obama today visited Buckingham Place, a transitional housing facility for homeless veterans in Nashua, NH. After touring the facility, a 20-unit apartment building that is one of the first of its kind in the country to provide services for both male and female veterans and their families, Obama met with residents to discuss how programs like this one can help keep America's veterans from ending up on the streets and ensure that they receive the care and support they deserve.
"Our veterans are a part of an unbroken line of Americans who have borne the greatest burden for our freedom. Americans who threw off the tyranny of a king; who held our nation together and set the captives free; who faced down fascism, fought for freedom in Korea and Vietnam, and brought peace to the Balkans; and who fight bravely and brilliantly under our flag today in Iraq and Afghanistan," Obama said. "Keeping faith with those who serve must always be a core American value and a cornerstone of American patriotism. Our commitment to those who serve begins at enlistment and it must never end. That is a sacred trust. It is a trust we must keep. But every night that a veteran sleeps on the street, we are not keeping that trust."
Barack Obama is the author of the Veterans Homelessness Prevention Act, which would launch an innovative pilot program to promote facilities like Buckingham Place that pair housing for at-risk veterans and their families with supportive services to prevent them from sliding into homelessness. The program would authorize $26 million for both the Department of Housing and Urban Development and the Department of Veterans Affairs to bring together non-profit organizations and consumer cooperatives to provide services like mental health counseling, financial planning, and job training so that our veterans have the skills and tools that they need to build a life after their service.
According to the National Alliance to End Homelessness, there were an estimated 495,400 homeless veterans in 2006. Although it can take years to fall into homelessness, the VA estimates that already 1,500 veterans of the wars in Iraq and Afghanistan are at high risk of becoming homeless, but just 400 of them have participated in its programs specifically targeting homelessness. Obama's Veterans Homelessness Prevention Act is an effort to get ahead of the potential growth in the number of homeless veterans as a result of the current wars, while keeping faith with all veterans and providing the necessary services to reduce homelessness that have been so effective at places like Buckingham Place.
Barack Obama has a record of helping the heroes who defend our nation today and the veterans who fought in years past. As a grandson of a World War II veteran who went to college on the G.I. Bill and a member of the Senate Committee on Veterans Affairs, Obama has successfully reached out to Republicans and Democrats to pass laws to combat homelessness among veterans, improve care for troops recovering from injuries, ease the transition of new veterans into society, and make the disability benefits process more equitable.
Barack Obama, Press Release - Barack Obama Honors Sacrifice of America's Veterans by Addressing Homelessness Online by Gerhard Peters and John T. Woolley, The American Presidency Project https://www.presidency.ucsb.edu/node/292863