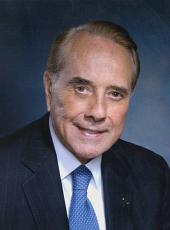 Press Release - Attn. Editors: Check Your Double Standards
When Bob Dole made a joke about the "Brooklyn Dodgers," it was national network news and a tempting sidebar story. So, when Bill Clinton -- a candidate who could easily be described as out of touch with the truth -- loses track of who, what when and where, that's news, too. Isn't it? Shouldn't there be a single reporting standard for these kind of items? You be the judge of why only the Providence Journal took note of the following.
WHO AM I AND WHAT AM I DOING HERE?
At a midafternoon rally that began at 1:50 p.m. EDT: "Good morning, Rhode Island!"
-- Bill Clinton, Providence, Rhode Island, 9/29/96
GO EASTERLY, YOUNG MAN!
"I want to say a special word of thanks to the people who provided our music.. - the Easterly High School -- Westerly High School Jazz Band."
-- Bill Clinton, Providence, Rhode Island, 9/28/96
AND MUCH MORE FUN THAN A DRIVE-IN MOVIE
"And in that bill which ended drive-by pregnancies, we also said at long last and too late, we're finally going to give some help to those people."
- Bill Clinton, Providence, Rhode Island, 9/28/96
Of course, the fun isn't limited to Rhode Island:
EXCEPT FOR GEORGE BUSH AND LLOYD BENTSEN AND JOHN CONNALLY AND PHIL GRAMM AND ROSS PEROT AND LYNDON BAINES JOHNSON...
"And here you were, the biggest state in -- the second biggest state in the country, representing so much of the future, and I know I'd spent more time in Texas than anybody else years."
-- Bill Clinton Houston, Texas, 9/28/96
Robert Dole, Press Release - Attn. Editors: Check Your Double Standards Online by Gerhard Peters and John T. Woolley, The American Presidency Project https://www.presidency.ucsb.edu/node/316455