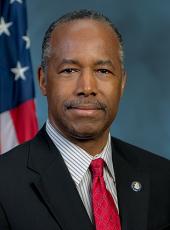 Press Release - #AskBen Fireside Chat - January 26
Hello everyone, it's another night that we get to spend together during our nightly fireside chat. It's been another great day in Iowa — from getting to meet so many of you at Revive 714 and talking to Sean Hannity about how We the People will restore faith in our great nation to seeing so many of our team hitting the ground hard, the February 1st Iowa Caucus can't come soon enough! Remember, keep sending me your thoughts and comments by texting the number 275-236 (ASKBEN).
The first question tonight comes from Ryan who asks "what are your thoughts concerning the Justice Department going after the people who exposed Planned Parenthood's negligent practices?"
Ryan, thank you for this important question. As I have said repeatedly — the moment we start devaluing human life is the moment we lose our humanity. Without life, we have no hope for a future, tomorrow will never come — we must not allow ourselves to become callous and indifferent to the slaughter of our most precious little ones. They are our hope. They are our future. No longer can we let these children's unrealized potential go unchecked into perpetuity.
We have witnessed those who tried being a voice for the voiceless now being targeted by this administration's Justice Department, an attempt to silence their plea for increased scrutiny regarding these heinous acts performed by Planned Parenthood — I will not stand idly by and allow this to go unnoticed or brushed aside. I ask that you visit crsn.co/1KD9FBH and stand with me against these barbaric practices.
The next question comes from Ruth. She asks "do you feel the same way about the government and its overreach as I do?" Ruth commented that she feels our government has become far too large and overreaching, especially for small businesses.
Yes, Ruth, I agree. The truth of the matter is government has come to resemble a 'Leviathan' presence in America. It is lethargic and inefficient, reaching into our lives in ways our Founding Fathers never intended. Though, this is not "something new under the sun" — we have been having this very discussion for far too long, only to have politicians promise "reform", as if they are listening… The definition of insanity is doing the same thing over and over again, expecting a different outcome. We the People have been ignored and pandered to enough, now it is time for the government to listen to us!
Our nation cannot afford to keep kicking the can down the road, allowing the pervasive hand of government to dictate our prosperity or outcomes: not from our homes, not from our places of business, and certainly not our places of worship.
Americans are innovators and entrepreneurs, when given the proper free-market environment for individuals, families and businesses the opportunity to thrive, We the People outperform the competition time and time again. It is in our national DNA — we are an accomplished people with so much to share, if only the government bureaucrats would cut the red tape, that would be the real stimulus needed to jumpstart the American engine of ingenuity. I am ready to fuel this restoration with you and return this country back into the hands of We the People. Enough is enough.
Finally, Eddie asks "what is the hardest thing about running for President?"
Eddie, I won't lie — running for President is not easy and I often have to spend a lot of time away from my family. They keep me centered and grounded. At the end of the day, there is nothing like spending quality time with them, and without their support, this would not be possible. I am blessed to have them by my side. The next hardest thing is seeing the trajectory of our country and being so passionate about "sounding the alarm" — often, we can feel as if "I'm only one voice, does it make a difference?". I can tell you with absolute certainty: one voice can echo throughout history. You are that voice that is multiplied many times over. I can see it in the eyes of everyone I meet — it is passion, zeal and a resolute mindset that will fight for this country at each and every impasse. Americans have a distinct quality of fighters, and they wear many different uniforms, many without nametags. I am so proud to fight by your side and We the People are stronger now more than ever.
As always, thank you for spending the evening with me for our nightly chat. I look forward to tomorrow and beyond.
Goodnight,

Ben
Ben Carson, Press Release - #AskBen Fireside Chat - January 26 Online by Gerhard Peters and John T. Woolley, The American Presidency Project https://www.presidency.ucsb.edu/node/312609