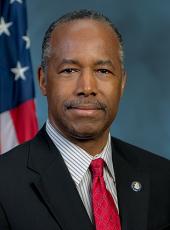 Press Release - #AskBen Fireside Chat - Feb. 8
Hello, Friends. It's that time of night again when I like to sit down and answer some of your questions. Keep texting in your thoughts and questions to 275-236 (ASKBEN).
Our first question tonight comes from Emily. Emily wants to know how I feel about the New Hampshire Primary tomorrow and what message I would have for voters in the state.
Great question, Emily! First and foremost, I am very much looking forward to the New Hampshire Primary tomorrow and I am confident that the people of the Granite State will cast their votes with conviction and careful consideration. As to what I would say to voters in the state; I would want to make sure that people know that as President, I will fiercely defend the Constitution of the United States, secure our borders and safeguard our nation from any threat. Most importantly, I will do what is in the best interest of We the People and not capitulate to special interests and the political elite. If the people of New Hampshire honor me with their votes, I promise to be a candidate of integrity who will follow through on the promises that I have made during this election process.
Our second question tonight comes from Lauren. Lauren wants to know what my thoughts were on this past weekend's debate and how I feel about the debate process in general.
Thank you so much for the question, Lauren. I believe that the debate process is an important part of the public being able to better get to know the candidates and for the candidates to be able to share their ideas with the American people as well as debate them in a public setting. Furthermore, we need to make sure that every candidate has an equal opportunity to present their ideas and need to get away from arbitrary debate requirements. I thought this past debate went very well and that people are starting to realize that I am a candidate with real ideas and real solutions to the many problems facing our nation. If you want to learn more about where I stand on the issues, you can read more at bencarson.com/issues.
Our final question tonight comes from Alex. Alex is a student who wants to know what I would do to improve the education system in our country.
That's a great question, Alex! The problems facing our education system are complex. First of all, I think that if we take a serious look at Common Core, it will prove that the piece of legislation has very little common sense. I believe that we need to fundamentally reshape the way that we think about education in this country. We can begin by offering alternatives such as voucher and charter school programs so that every student can reach their full potential. I also believe that we need to not think about our education system as a "one-size-fits-all" program. What works for Massachusetts does not necessarily work for Louisiana. We need to place more educational power in the hands of the states, not in the hands of the Washington bureaucracy.
Thank you so much for checking in with me tonight and please continue to send in your questions. Looking forward to a great day in New Hampshire tomorrow! - Ben
Ben Carson, Press Release - #AskBen Fireside Chat - Feb. 8 Online by Gerhard Peters and John T. Woolley, The American Presidency Project https://www.presidency.ucsb.edu/node/312601