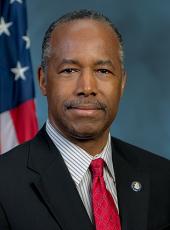 Press Release - #AskBen Fireside Chat - Feb. 11
Hello, Friends. Thanks for joining me this evening as I take some time to answer some of your question. Keep texting in your thoughts and questions to 275-236 (ASKBEN)
Our first question tonight comes from Kaitlin. Kaitlin wants to know when I become President what my plan is to defeat ISIS and bring peace to the Middle East.
Great question, Kaitlin. I believe in a hands-on approach to defeating ISIS that will involve collaboration with our allies in the region and by giving our military leaders the resources that they need to accomplish the mission. We must wage war against our enemy both abroad and at home, by fundamentally rooting out radical Islamic factions and destroying them both militarily and ideologically. As President I will fight ISIS, its affiliates, and other terrorist groups wherever we find them; from Iraq and Syria to Libya and the Maghreb. That includes fighting the spread of their radical ideology here in the US as well. Radical Islamic terrorists seek to oppress free people around the world, and a Carson Administration will settle for nothing less than the destruction of this murderous and tyrannical ideology.
Our second question tonight comes from Tyrone. He wants to know what I will do to improve the lives of our nation's veterans.
Great question. I think that it's important to recognize that the Obama administration has not treated our veterans with the respect that they deserve. It is disgraceful that more than 20 military members are committing suicide every single day. Our service men and women deserve the best treatment and care available for serving in our armed forces. We need a comprehensive system in place for re-introducing former personnel into society that is seamless. Additionally, we need to provide exceptional psychological and physical treatment services for those that need our help. That's why I've introduced a health care plan that will provide America's veterans with medical coverage from day one of their transition to civilian life, ensuring no American service member is ever left behind. Implementing this kind of comprehensive reform to our veterans services will not be an easy undertaking, but our service men and women are more than deserving of such care.
Our third and final question tonight comes from Jessica who wants to know what is my favorite part of running for President of United States.
Thanks for the question! The simple answer is that my favorite part of running for President is being able to connect with the American people and learn first-hand about the issues that they find important. This election has always been about restoring power to We the People and taking it out of the hands of an out-of-control, bureaucratic government. Therefore, my greatest joy on the campaign trail is getting to meet the people that I am fighting for and having the opportunity to discuss my ideas for how we can revive our nation.
Thank you so much for checking in with me tonight. I am very much looking forward to a great day of campaigning tomorrow in South Carolina!
Ben Carson, Press Release - #AskBen Fireside Chat - Feb. 11 Online by Gerhard Peters and John T. Woolley, The American Presidency Project https://www.presidency.ucsb.edu/node/312595