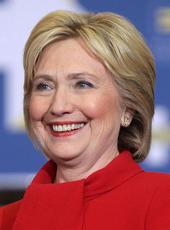 Press Release - At 17, This Man Was Shot and Almost Died. Now He's Saving Victims of Gun Violence in South Carolina
And he's fighting to end the epidemic.
Dr. Joseph Sakran has a special connection to Inova Fairfax Hospital in Fairfax, Virginia. It's where he was born and where he did his surgical residency.
And it's where the ambulance took him after he was shot in the neck at a high school football game.
"I was just hanging out with my friends," Joe says, "and then a fight broke out, and a guy pulled out a gun and starts firing. I got hit with a random bullet."
The bullet severed an artery—an injury that is usually fatal. Joe knows that he was close to dying that night.
Thankfully, a surgeon was able to repair the artery, saving his life.
Before that night, Joe had no idea what he wanted to do with his life—but afterward, he was set on becoming a doctor.
"I pursued trauma surgery because I felt like I had been given a second opportunity at life, and I want to give other people that same second chance."
Joe treats gun victims every day at the Medical University of South Carolina, performing the exact kind of operations that kept him alive as a teen.
" The worst moment for me is when I have to go out and explain to the family that their loved one has just been killed. ... The image of their face is often chiseled into my memory for days. I think of my parents and what they must have gone through when they heard I was shot."
In addition to saving lives on the operating table, Joe is a passionate advocate for gun violence prevention.
That's why Joe is fighting to help Hillary Clinton get to the White House.
"Over 120,000 people will be killed by guns during the next presidential term of office if we continue our current trend," he explains.
" I don't want to keep operating on children who've been shot."Dr. Joseph Sakran
"I want these mass shootings to stop. It's not enough to offer condolences after every tragedy. We need someone in office who is truly, completely committed to ending this—and Hillary is the only presidential candidate, Republican or Democrat, who has a record of standing up to the gun lobby and fighting for reforms that will save lives."
Hillary Clinton, Press Release - At 17, This Man Was Shot and Almost Died. Now He's Saving Victims of Gun Violence in South Carolina Online by Gerhard Peters and John T. Woolley, The American Presidency Project https://www.presidency.ucsb.edu/node/317182