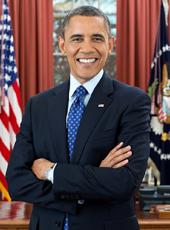 Prepared Remarks at the Friends of Democratic Pakistan Meeting in New York City
Good morning. It is my pleasure to chair this meeting of the Friends of Democratic Pakistan along with President Zardari and Prime Minister Brown.
I would like to congratulate President Zardari and the members states and organizations who are here today for the important work that has been done over the last twelve months, and for the progress that has been made in an extraordinarily difficult situation. Most of all, I would like to reaffirm my country's deep commitment to the people of Pakistan.
All of us are here today because we share an interest in the success of the Pakistani people. We stand with them - as friends, and as partners - on behalf of a future with greater security and prosperity; and we stand with the institutions of Pakistan's government as they seek to strengthen their democracy.
We also face a common threat. The violent extremists within Pakistan pose a threat to the region, to the United States, and to the world. Above all, they threaten the security of the Pakistani people. But whereas these extremists murder innocent men, women and children - and offer the people of Pakistan people nothing but destruction - we are here on behalf of a more hopeful future. We believe that hope can triumph over fear, and that adversity can be replaced by opportunity.
Success will require a sustained and expanded commitment from the international community. And that is why we are here today. Through the Friends of Democratic Pakistan - and through our bilateral relationship - the United States is firmly committed to the future that the Pakistani people deserve - a future that will advance our common security and prosperity. That is why my Administration has pledged substantial support for Pakistan, and the U.S. Congress has worked aggressively and effectively to expand development and economic assistance.
Just as we will help Pakistan strengthen the capacity that it needs to root out violent extremists, we are also committed to working with all of you to help Pakistan improve the basic services that its people depend upon - schools, roads, and hospitals. We must also address an energy crisis that has added a huge burden, and we look forward to supporting the Pakistani government's efforts to strengthen its energy sector through partnership with this forum.
Finally, we will also work with the Pakistani government to as it makes its institutions more transparent and responsive, so that assistance reaches the people who need it, and Pakistan's commitment to democracy is buttressed by a commitment to the rule of law.
I believe that the people of Pakistan can and will shape their own future. America has great respect for the Pakistani people, and I have personally been enriched through my travels to Pakistan and my friendships with Pakistani-Americans. I have no doubt that if Pakistan harnesses the talent, and ingenuity, and ambition of its own people - then there is no obstacle that can stand between it and a future of greater peace and prosperity.
We are here today to reaffirm our support for that effort. We are here to meet our mutual responsibility for our future. We know that there are difficult challenges ahead. But that is why we must remain focused, we must be committed, and we must stay together. As Pakistan makes progress, the United States will be there as a partner. And we will continue to work with President Zardari, Prime Minister Brown, and all of the nations and organizations in this room on behalf of the future that the Pakistani people deserve. Thank you.
Barack Obama, Prepared Remarks at the Friends of Democratic Pakistan Meeting in New York City Online by Gerhard Peters and John T. Woolley, The American Presidency Project https://www.presidency.ucsb.edu/node/286506