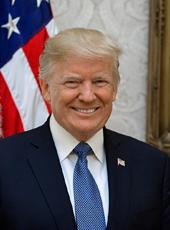 Pool Reports of November 29, 2020
Pool Reports by Brian Bennett, Time Magazine

Sent:
Reports:
November 29, 2020
11:19

In-town pool report #1 - no news

Greetings from a crisp, sunny, 50 degree day at the White House. President Trump is at Camp David. He called in to Fox News's Maria Bartiromo's show this morning. He's scheduled to depart Camp David aboard Marine One at 11:30 am and touch down on the South Lawn at 12:05 pm.

Your pooler was tested for COVID-19 and is awaiting the President's arrival. Construction is continuing on the Inauguration viewing stands at the edge of Lafayette Park. From outside the press room doors, intermittent hammering can be heard.

November 29, 2020
12:36

In-town pool report #2 - arrival at White House

Marine One landed on the South Lawn at 12:27 pm.

President Trump walked off Marine One with three of his grandchildren Arabella, Theodore and Joseph. (Ivanka and Jared's kids.) He did not stop to answer questions shouted by reporters. He was asked if he was planning to attend Biden's inauguration, who else he plans to pardon, and whether he was considering a pardon for himself. It is unclear if he heard the questions.

President Trump was returning to the White House after spending a night at Camp David.

(The White House said Marine One left Camp David at 11:49 am.)

November 29, 2020
12:38

In-town pool report #3 - lid

The White House called a travel photo lid at 12:36 pm. Have a great day all.
Donald J. Trump, Pool Reports of November 29, 2020 Online by Gerhard Peters and John T. Woolley, The American Presidency Project https://www.presidency.ucsb.edu/node/352414