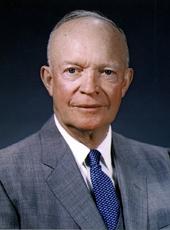 Memorandum of Disapproval of Bill for the Relief of Mrs. Elba Haverstick Cash.
I AM withholding my approval from H.R. 1434, "A bill for the relief of Mrs. Elba Haverstick Cash."
This bill would pay to Mrs. Cash $5,000 as compensation for the death of her son as a result of maltreatment in a Veterans' Administration hospital in 1955.
Mrs. Cash's son entered a Veterans' Administration hospital in 1943 due to service-connected mental illness. He was hospitalized continuously in VA facilities until his death in 1955. During this entire period, Mrs. Cash received on her son's behalf service-connected compensation ranging in amount from $ 138 to $ 190 monthly.
It appears that in February, 1955, while attendants were changing his clothes, Mrs. Cash's son became unruly. In the ensuing struggle the attendants set upon him, causing serious injuries from which he later died. Although the attendants involved were found not guilty of criminal acts, they were either fired or otherwise rigorously disciplined for their part in this tragic affair.
In addition to receiving $5,000 under a National Service Life Insurance policy, Mrs. Cash, as a dependent parent, currently receives death compensation at the rate of $75 monthly. This is paid to her under general provisions of law which provide that, where a death occurs as a result of hospitalization by the VA, benefits are payable as if such death were service-connected. Mrs. Cash has no remedy under the Federal Tort Claims Act since that Act specifically bars claims based on assault and battery.
My strong feeling of sympathy for this mother in the unfortunate loss of her son is matched only by my distress that an incident of this kind should happen in a Government hospital. These strong feelings do not, however, alter the fact that there is a generous, comprehensive, and assured system of benefits provided for the survivors of veterans who die, in whatever manner, as a result of hospitalization by the VA. Mrs. Cash is currently a beneficiary of this system.
The situation here closely parallels that resulting when a serviceman suffers a service-connected death. In such cases, regardless of the manner in which death occurs, I firmly believe that the assured and general benefits to which survivors are entitled by law should be their exclusive remedy. This principle had led to the disapproval of other private bills granting special awards in such cases (see H.R. 1315, 85th Congress, "A bill for the relief of Mr. and Mrs. Charles H. Page," disapproved on September 7, 1957). I perceive no basis for reaching a different result under the analogous circumstances of the present case.
DWIGHT D. EISENHOWER
Dwight D. Eisenhower, Memorandum of Disapproval of Bill for the Relief of Mrs. Elba Haverstick Cash. Online by Gerhard Peters and John T. Woolley, The American Presidency Project https://www.presidency.ucsb.edu/node/234284