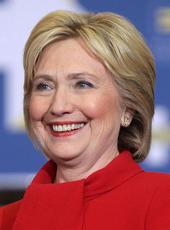 Hillary Clinton's Plan to Protect Elderly Consumers from Fraud and Deceptive Marketing in the Long-Term Care Insurance Market
Today in Waukee, IA, Hillary Clinton outlined her plan to ensure that elderly consumers are protected from fraud and deceptive marketing in the long-term care insurance market.
While private long-term care insurance plays an important role in safeguarding the health, well-being, and financial security of elderly people, a number of recent reports have highlighted widespread use of deceptive and fraudulent practices by insurers to increase costs or deny benefits to insured consumers. Insurers have refused to pay benefits based on fine-print technicalities, jacked-up premiums without warning, and overzealously marketed policies without providing clear information about their drawbacks. When long-term care insurance is revealed as a false promise, it hits seniors at their most vulnerable moments, threatening health crises and financial devastation for entire families. It also increases costs for taxpayers, as the burden is shifted onto Medicaid, which already devotes 40 percent of its spending to long-term care. And it threatens to destabilize nursing homes and hospitals that rely on the stability of revenue from their patients to engage in long-term planning.
This issue is particularly important in Iowa, which has the 3rd largest population of residents over 85 in the country, and the 4th largest market penetration in long-term care insurance, with 128,000 Iowans holding policies.
Hillary believes we need a vibrant market for long-term care insurance, but that we also need safeguards to ensure that seniors receive the care and support they need and have rightly paid for. As a member of the Senate Special Committee on Aging, Hillary has been fighting for increased consumer protections in the long-term care insurance market. In March 2007, she called for an investigation into allegedly fraudulent and deceptive practices by major long-term care insurers. Today, she announced a plan for new plain-talk disclosure regulations and consumer protections in the long-term care insurance market. Among the new protections Hillary proposed are:
Financial penalties for insurance companies that deliberately under-price their long-term care policies. Hillary would apply new financial disincentives for companies that increase premiums for their policyholders by requiring that they set aside a larger share of those increases to paying claims, rather than to profits. This will not only discourage rate increases but give companies an incentive to correctly price their policies in the first place.
Adoption of uniform, plain-English forms that lay out policy requirements and restrictions. Hillary will also ensure that every prospective long-term care insurance buyer receive an independently produced "consumers guide" that will help them make informed decisions based on facts.
A new 'Ten-Year Rule' that requires insurers to clearly disclose their average rate increases over the past ten years, to alert consumers to companies that have a history of raising rates despite promises of stable rates for the life of the policy.
A requirement that insurers offer inflation protection. Without this protection, purchasing power is eroded over time. It is vital that consumers understand the practical impact of inflation protection, considering that a nursing home facility that costs $150 per day in 2007 would cost about $400 per day in 2027 (assuming a 5% inflation rate).
A requirement that insurers and their agents help consumers assess whether long-term care insurance policies makes sense for them. Long-term care insurance is not for everyone, yet is often marketed to lower-income consumers without financial assets. Hillary would require insurers to work with consumers to conduct "suitability analyses" of consumers' assets and income to help address abusive marketing practices and to ensure that long-term care policies are right for each consumer.
Protections from discrimination based on pre-existing conditions. Hillary has called for an end to this practice for all health insurance products. She believes that insurance should be there when you need it most, and this is no less true for long-term care.
Hillary will achieve these changes by requiring that long-term care insurance companies that receive federal tax preferences abide by the National Association of Insurance Commissioners (NAIC) 2006 Model Regulations. She will also require all private insurers that want to participate in the Federal Employees Health Benefit Program (FEHBP) market demonstrate that they are complying with the NAIC regulations for all their customers—because all American consumers deserve the same protections that members of the federal government enjoy.
Finally, Hillary is committed to extending care for those without long-term care insurance as well. She passed the Medicaid Home and Community Based Services Program that allows states to offer home and community-based services through Medicaid to provide an option for low-income seniors who are able to remain independent and in their own homes and communities. This law also saves state and federal dollars since home and community based care is less expensive than nursing home care. Iowa was the first state to act on this new law.
Hillary Clinton, Hillary Clinton's Plan to Protect Elderly Consumers from Fraud and Deceptive Marketing in the Long-Term Care Insurance Market Online by Gerhard Peters and John T. Woolley, The American Presidency Project https://www.presidency.ucsb.edu/node/316261