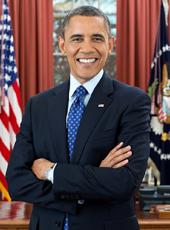 Fact Sheet: U.S. Cooperation with Central America; Meeting with Members of the Central America Integration System (SICA)
At the 2015 Summit of the Americas in Panama, President Obama met with the leaders of Central America Integration System (SICA) member states and the SICA Secretary General on April 10 to underscore the strong U.S. commitment to, and partnership with, Central America. The U.S. Strategy for Engagement in Central America promotes the goal of an economically integrated region that provides economic opportunities to its people, enjoys more accountable, transparent, and effective public institutions, and ensures a safe environment for its citizens.
President Obama requested $1 billion from the U.S. Congress for Fiscal Year 2016 in support of the U.S. Strategy for Engagement in Central America in all seven Central American nations. While the United States will prioritize assistance to the Northern Triangle – El Salvador, Guatemala, and Honduras – our strategy is region-wide. Central America's prosperity and security, its opportunities and challenges, are inextricably linked and have a direct impact on the rest of the hemisphere.
Eleven years have passed since the August 2004 signing of the Dominican Republic-Central America - United States Free Trade Agreement (CAFTA-DR), when our countries committed to promote economic growth, expand trade and investment opportunities, and strengthen both regional integration and competitiveness of the parties, yielding positive results for the seven partners of this trading bloc.
Higher and sustained growth is required to create opportunity and reduce poverty. Despite the economic challenges faced by the world economy in recent years, the intra-regional trade among Central American countries and the Dominican Republic increased from US$6.3 billion in 2010 to more than US$8 billion by 2014. U.S goods exports to Central America and the Dominican Republic in 2014 were $31.3 billion, up 99 percent from 2004; U.S. good imports from Central America and the Dominican Republic totaled $28.4 billion in 2014, up 60 percent over that same period. These increased trade flows are promising, and stronger economic growth is possible with greater economic integration.
At the meeting with SICA Heads of State, President Obama encouraged his counterparts to pursue regional integration, promote trade facilitation, and approach security as a region. He also noted that sustainable economic growth is more likely when a country enjoys transparent, accountable democratic institutions and a strong commitment to citizen security.
Promoting Regional Economic Integration and Growth
Central America's place at the geographic crossroads of this hemisphere is a tremendous economic asset. In order to make the most of this advantage, Central American nations should continue to work together to integrate and grow their economies by reducing tariffs, investing in infrastructure and border facilities, streamlining customs procedures, and partnering with each other on issues such as energy. The region is the focal point of the Connecting the Americas 2022 initiative, which will help attract investment in clean energy and reduce energy costs by interconnecting the region's electricity markets. The United States has just launched a $20 million facility to drive private sector investment into clean energy projects in the Caribbean and Central America. The Facility will provide early-stage funding to catalyze larger private sector investment in clean energy projects. The United States will also partner with Central American and Caribbean countries in a task force to evaluate our progress on energy cooperation and identify concrete steps to advance energy sector reform, regional integration, and clean energy development.
Countries should accelerate actions such as improved access to and quality of education, vocational training opportunities, and small business development models to encourage entrepreneurship and ensure growth that is broad-based and equitable. By improving public financial management, governments also will be better equipped to make key public investments, provide critical public services, improve fiscal transparency and over time decrease the need for international donor support. Deeper regional integration can also help build resilience against destabilizing events such as natural disasters, for example through pooled efforts to insure against risk.
Cooperating on Violence Prevention and Combating Crime
U.S. engagement on security complements the efforts of host nations and like-minded donors to reduce levels of crime and violence, strengthen rule of law institutions, and help address the root causes of insecurity that impede broader economic development and social inclusion. Our programs in Honduras, El Salvador and Guatemala amplify local government efforts to promote crime prevention and police capacity-building in the most adversely affected communities. We are similarly united in our efforts to combat transnational organized, crime, including by providing support to improve land border and maritime interdiction throughout the region, and cooperating with partner nations to investigate and prosecute those who conduct human smuggling operations exploiting the desperation of parents and children making the dangerous journey north. In Panama, the Regional Border Management Academy conducts training of border officials, while in Costa Rica, our assistance to prisons, border police training, and support for nationwide use of data-driven policing is positioning them as a regional model.
In November 2014, the U.S. Department of State announced its in-country refugee processing program in El Salvador, Guatemala, and Honduras. The program is part of the Obama Administration's response to last summer's influx of unaccompanied children and families fleeing to the United States from Central America and will work to provide a safe, legal, and orderly alternative to the dangerous journey that some children are currently undertaking to the United States. The new program allows parents from those nations, who are lawfully present in the United States, to submit an application to have their children join them in the United States if they qualify for refugee status or humanitarian parole.
Sustaining Economic and Security Gains through Accountable Governance
The enabling environment for sustained growth, stability and prosperity for the region will require good governance, including support for democratic values, strengthening of criminal justice and other legal institutions to combat impunity and promote the rule of law, and advancing rights and protections for civil society and the media. The private sector, small business owners, and international investors want confidence in the security of their investment and assurances that business dealings are fair and legal. Institutions must establish a pattern of transparency, accountability, effectiveness, and independence.
Barack Obama, Fact Sheet: U.S. Cooperation with Central America; Meeting with Members of the Central America Integration System (SICA) Online by Gerhard Peters and John T. Woolley, The American Presidency Project https://www.presidency.ucsb.edu/node/321121