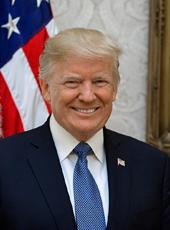 Campaign Press Release - Trump Campaign Empowers Hispanic, Black, and First-Generation American Voices During First Night of RNC Convention
Joe Biden and the Democrats are only offering more empty promises, failed policies, and victimhood.
While Democrats accused Joe Biden's culturally incompetent campaign of suppressing Hispanic voters in Florida and sidelining Hispanic voices at the Democrat convention, there was "ample Hispanic participation" at the Republican National Convention last night. Americans across the country heard from a diverse group of fellow citizens that included Hispanic, Black, and first-generation Americans who are proud to support President Donald Trump.
While embracing the radical left's agenda, Joe Biden has also adopted their condescending message to Hispanics and other minority communities. Simply stated, Biden and the Democrat Party want Hispanics to feel like victims in order to control us. The worst part is that they cynically do this while promoting failed policies that impoverish families, deprive children of better schools, increase crime in our neighborhoods, and make us more dependent on the government.
Biden's tactics are tired, sleezy, and uninspiring. As last night's speakers consistently noted, America is the greatest country in the world and Hispanics are fed up with Joe Biden and the radical left's lies about our country and our communities. We are hard-working, decent, and patriotic. While Joe Biden alienates Hispanics and African Americans, our Latinos for Trump coalition continues to grow.
The choice is clear for all Americans come November 3: President Trump has worked to uplift Hispanics by delivering record-low unemployment and poverty levels for our communities before the virus from China, and now he's doing it again. Joe Biden is a Trojan horse for the radical left that only offers empty promises, failed, old, liberal ideas, and division. ¡No gracias, Joe!
Donald J. Trump, Campaign Press Release - Trump Campaign Empowers Hispanic, Black, and First-Generation American Voices During First Night of RNC Convention Online by Gerhard Peters and John T. Woolley, The American Presidency Project https://www.presidency.ucsb.edu/node/345607