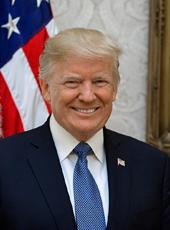 Campaign Press Release - Serial Rapist, Murderer, Violent Criminals Get Out of Jail Thanks to Joe Biden's Campaign [See APP NOTE.]
Will Biden condemn this move by the radical left?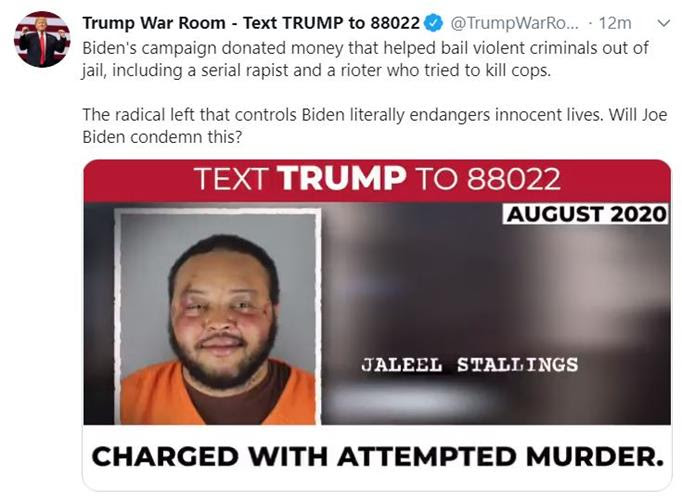 Here's more evidence your family won't be safe in Joe Biden's America.A stunning new investigative report reveals that Biden campaign officials funded a radical left organization in Minnesota that paid tens of thousands of dollars to bail violent criminals out of jail, including a serial rapist, a domestic abuser, a murderer, and a would-be cop killer.
Will Joe Biden condemn this? So far, he's remaining silent.
In May, at least 13 Biden campaign staffers donated to the Minnesota Freedom Fund, which pays bail fees for people who commit crimes. Of the 184 people set free from jail by the fund in recent months, only about "a dozen" were involved in the protests or riots, according to the fund's director. The rest are regular criminals – some of them extremely dangerous:
In May, the Biden campaign touted their donations but "declined to answer questions on whether the donations were coordinated within the campaign." Now Biden officials are refusing to comment entirely. What's so hard about saying they're sorry they put women and police in danger by freeing a serial rapist and a rioter who tried to kill police officers?
"A lot of people are saying 'F the police,'" said the fund's director, Greg Lewin. "I often don't even look at a charge when I bail someone out," he added, noting that "the last time we were down there, the clerk said, 'we hate it when you bail out these sex offenders.'" Any empathetic human being would – but not Joe Biden, apparently. Victims will pay the biggest price.
"As vice president, Joe Biden oversaw cuts to police funding and now as a candidate he says he wants to redirect funding away from police," Trump campaign communications director Tim Murtaugh said. "His staff mocked police as worse than 'pigs,' called for defunding the police, and now we know his campaign helped bail out violent criminals, rapists, and would-be cop killers. Biden is incapable of bringing our country together because he has been taken over by the radical left. He is actively putting Americans' lives at risk by making our streets more dangerous, cops' jobs more difficult, and families less safe."
APP NOTE:  Like all campaign documents we archive, this is the work of the Trump Campaign and is not in any way endorsed or approved by the APP.  The public record indicates that Jaleel Stallings was acquitted by a jury after pleading self-defense.  One news report on the matter is available at the Minnesota StarTribune.  Stallings' acquittal was also reported earlier in the Minnesota Reformer.
Donald J. Trump, Campaign Press Release - Serial Rapist, Murderer, Violent Criminals Get Out of Jail Thanks to Joe Biden's Campaign [See APP NOTE.] Online by Gerhard Peters and John T. Woolley, The American Presidency Project https://www.presidency.ucsb.edu/node/345854