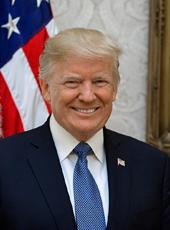 Campaign Press Release - President Trump Is Right: Joe Biden Should Apologize For Anti-Vaccine Rhetoric
Question for Biden: Will you encourage Americans to take the coronavirus vaccine as soon as its approved?
President Trump was absolutely correct when he called on Joe Biden and Kamala Harris to "apologize for their reckless anti-vaccine rhetoric." Their words aren't just sowing fear and jeopardizing America's economic recovery and reopening – they're risking American lives.
Our nation's top public health experts - including Dr. Fauci, Dr. Hahn, Dr. Collins, Dr. Adams, and Dr. Birx - have all assured Americans that Operation Warp Speed, the effort to develop a coronavirus vaccine, is focused on safety and efficacy, and free from political influence. Biden has often lectured about "listening to the experts," but now he refusing to follow his own advice. Biden and Harris are deliberately undermining public confidence in the safety of the coronavirus vaccine and, without evidence, casting clouds of suspicion on its production:
July 28, 2020: Joe Biden suggests the coronavirus vaccine won't be "real" and may not be "safe."
August 6, 2020: Biden says the vaccine is "not likely to go through all the tests that needs to be and the trials that are needed to be done."
September 3, 2020: Biden asks "Who's going to take the shot? Are you going to be the first one to say sign me up?"
September 6, 2020: Kamala Harris says "I think that's going to be an issue" when asked if she would get an approved coronavirus vaccine.
September 7, 2020: Biden said he would take the coronavirus vaccine "only if we knew all of what went into it."
Biden and Harris know full well what the experts have said about the vaccine. The fact that they refuse to say "yes, I will take the vaccine," when public health experts have already said it will be safe and untainted by politics is reckless and wrong. Questioning the vaccine is not science – it's partisan politics at its worst.
Donald J. Trump, Campaign Press Release - President Trump Is Right: Joe Biden Should Apologize For Anti-Vaccine Rhetoric Online by Gerhard Peters and John T. Woolley, The American Presidency Project https://www.presidency.ucsb.edu/node/343982