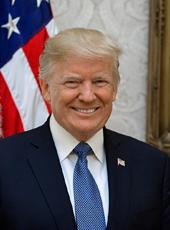 Campaign Press Release - Joe Biden's Record on Human Rights in China is Appalling
"They're not bad folks," Biden claimed.
The Democrat convention completely ignored the economic and national security threats posed by China.
Tonight, Chinese dissident Chen Guangcheng will address the Republican convention and tell his amazing story. He spoke out against the communist regime's human rights abuses, like it's barbaric one-child policy, and was punished for it.
As Vice President, Joe Biden told a Chinese audience that he "understood" the country's barbaric one-child policy and made other comments about their human rights record that were so off base that The Washington Post editorial board called Biden out for having "bought into" Chinese Communist propaganda: "In his prepared speech ... Biden briefly touched on human rights. His preamble to the topic unwisely bought into official Chinese views."
Biden also once told Chinese President Xi Jinping that U.S. leaders only talk about the importance of human rights for the sake of political optics, according to a 2015 report in the New Yorker.
As a senator, Biden blocked any and all attempts to protect human rights in the United States' trade relationship with China, voting against human rights standards before permanently normalizing trade relations with China. Biden even claimed that normalizing trade relations with China would "enhance" U.S. national security.
Of course, Biden's son Hunter personally profited from his father's friendly relationship with the Chinese, landing a lucrative deal with the Bank of China just days after visiting the country with his father via Air Force Two. Hunter is still invested in a Chinese fund, Bohai Harvest RST, that funded technology used by the Chinese government to surveil Muslims. So much for the Bidens standing up for human rights.
Biden is still shilling for the Chinese government to this day. Last year he told Americans "they're not bad folks, folks." Even after China unleashed the coronavirus on the world and waged a massive disinformation campaign to blame the U.S. military, Biden attacked President Trump's effort to counter China's offensive.
Given all this, it's obvious why China hopes to see Biden beat President Trump in November.
Donald J. Trump, Campaign Press Release - Joe Biden's Record on Human Rights in China is Appalling Online by Gerhard Peters and John T. Woolley, The American Presidency Project https://www.presidency.ucsb.edu/node/345615