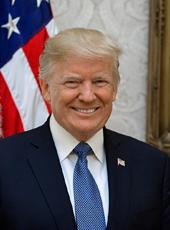 Campaign Press Release - Joe Biden Traffics in Fear After President Trump Delivers Tax Relief for American Workers
Biden is the only candidate in the race who has tried to cut Social Security benefits.
President Trump took action last night to institute a payroll tax holiday for American workers, along with other measures to provide financial relief for families and individuals impacted by the coronavirus. Democrats in Congress sabotaged negotiations with absurd demands, so now, thanks to President Trump alone, working families will soon be receiving bigger paychecks as our economy reopens.
What's good news for Americans is bad news for Joe Biden, who attacked President Trump's tax relief for the working class and desperately dusted off the old playbook of Social Security scare tactics. Even Nancy Pelosi once touted the "boost" for families from a payroll tax cut, and said she did not "worry" that it would hurt Social Security. Now Biden and the Democrats are singing a different tune, pushing bogus, false claims trying to scare seniors. So much for Biden's promise to "not traffic in fear or division."
President Trump has made it clear he will always fight to protect Americans' hard-earned Social Security benefits. Joe Biden can't say the same. Biden has a long record of trying to freeze Social Security benefits, and he got caught lying about it. "When I argued we should freeze federal spending, I meant Social Security as well," Biden once proudly boasted. "And I not only it tried it once. I tried it twice. I tried it a third time, and I tried it a fourth time."
Biden is still trying to undermine Social Security. He wants to give amnesty to millions of illegal aliens and has even implied they deserve to receive Social Security benefits. Biden will always put what the radical left wants before protecting American seniors.

Donald J. Trump, Campaign Press Release - Joe Biden Traffics in Fear After President Trump Delivers Tax Relief for American Workers Online by Gerhard Peters and John T. Woolley, The American Presidency Project https://www.presidency.ucsb.edu/node/345861