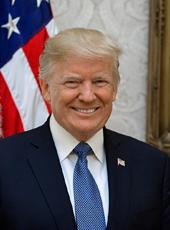 Campaign Press Release - Joe Biden Speaks Fondly of Racist White Supremacist James Eastland (Again)
Eastland once called Black Americans an "inferior race." Why does Biden love him so much?
Last year, Joe Biden got in trouble with Kamala Harris when he fondly recalled his warm relationships with racist segregationists in the Senate. Biden praised the white supremacists for their "civility," even hailing infamous Democrat bigot Senator James Eastland, who believed Black Americans to be an "inferior race." Biden happily recalled that Eastland "never called me boy."
At the time, Kamala Harris criticized Biden for "coddling" the "reputations of segregationists," attacking him as "misinformed" and "wrong," and called Biden's comments a "very serious matter." Instead of apologizing, Biden doubled down, incredulously asking "apologize for what?" and telling Cory Booker that "he knows better" than to criticize him.
Despite the fact that Biden's own campaign advisors have begged him not to bring up his warm relationship with James Eastland, Biden apparently didn't learn his lesson. Yesterday, Biden did it again, speaking affectionately of how Eastland supported his campaign early in his career, repeating the same story he told eight years ago.
Eastland is known for proclaiming "the white race is a superior race" and for calling Thurgood Marshall the n-word – a word Joe Biden is very familiar with.
Biden isn't just a career politician. Biden is a relic of an outdated era when he helped white supremacists enact laws that disproportionately impacted Black Americans:
President Trump is right: racial justice begins by retiring failed politicians like Joe Biden from public life.
Donald J. Trump, Campaign Press Release - Joe Biden Speaks Fondly of Racist White Supremacist James Eastland (Again) Online by Gerhard Peters and John T. Woolley, The American Presidency Project https://www.presidency.ucsb.edu/node/345714