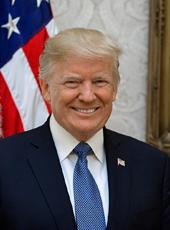 Campaign Press Release - Joe Biden and Kamala Harris Would Destroy America
By selecting Kamala Harris as his running mate, Joe Biden has fully surrendered to his far-left base and appointed Harris as his political living will. Biden is nothing more than a Trojan horse for the radical left's extreme agenda, and Phony Kamala is eager to fill his empty shell. Harris has abandoned her own morals in an attempt to appease the socialist mob seeking to destroy America. Biden and Harris' disastrous proposals of defunding the police, increased taxes, job-killing policies, and opening our borders are just a few of the many ways they would destroy America.
Team Trump hosted a press call Tuesday with Sen. Marsha Blackburn (R-TN) and Trump 2020 Senior Advisor Katrina Pierson on the Biden/Harris socialist agenda for America.
"The Biden campaign is moving further left, and what you're seeing, with the selection of Kamala Harris as his running-mate, this has completed the leftist takeover of the party and of their radical agenda. Kamala Harris will be the most liberal, leftist nominee for VP that our country has ever seen," said Sen. Marsha Blackburn (R-TN).
"It was not long ago that Kamala Harris called Joe Biden a racist and asked for an apology that she never probably received. And just last year, she admitted to Joe Biden's policies leading to mass incarceration, and she is now trying to bury her egregious record as a prosecutor in order to appease the anti-police extremists that are now controlling the radicalized Democrat Party. Kamala is in this for political convenience, it is clearly her primary motivator," said Katrina Pierson, Trump 2020 Senior Advisor.
Donald J. Trump, Campaign Press Release - Joe Biden and Kamala Harris Would Destroy America Online by Gerhard Peters and John T. Woolley, The American Presidency Project https://www.presidency.ucsb.edu/node/345840