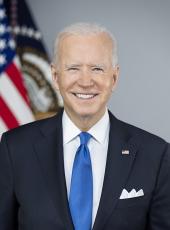 Campaign Press Release - ICYMI: Biden for President Hosts Progressives for Biden Unity Town Hall
On Friday, Biden for President hosted Progressives for Biden Unity Town Hall led by Senator Bernie Sanders and leading progressive members of Congress. Speakers took questions from activists around the country in an event that highlighted the critical stakes of the election for working families and low-income individuals.
Joining Sen. Sanders were the co-chairs of the Congressional Progressive Caucus, Rep. Pramila Jaypal and Rep. Mark Pocan, along with Rep. Chuy García and Rep. Ayanna Presley. The event, moderated by Heather Booth, encouraged participants across the country to volunteer and get involved during the final stretch of the campaign.
Questions from activists in key battleground states to the speakers covered important issues including environmental justice, protections for workers during COVID, minimum wage increase, immigration reform and access to health care. Grassroots speakers included Justin Onwenu from Michigan, Jochua Cora Santiago from Florida, Laura Packard from Colorado, Councilmember Kendra Brooks from Pennsylvania, and Dakota Hall from Wisconsin.
See below for highlights from the event:
Progressives for Biden Unity Town Hall
Sen. Bernie Sanders: "This campaign is not just about defeating the most dangerous President in modern American history. It is about the beginning of the process through a massive grassroots movement of transforming our economy and our energy system so that it represents the needs of all working-class and low-income people, rather than just the people at the top. This is the most important election in modern history."
Rep. Pramila Jaypal: "We have to do everything in our power to vote for change with the Biden Harris ticket in the White House. We have the chance of achieving some truly sweeping transformative structural change for the country. We have a chance to restore power to where it belongs in the hands of people."

Rep Mark Pocan: " We need a president who will care about working people in this country. We need a president who will shore up Medicare and Social Security. We need to raise the minimum wage for working families and execute a real plan to get this virus under control and grow our economy."
Rep Chuy García: "The soul of our country and the livelihood of our diverse communities is hanging on a thread. In honor of the lives lost to COVID, police brutality, and the inhumane immigration system, we must use our power to organize, volunteer, donate, and vote for Biden Harris."
Rep. Ayanna Pressley: "Our year has been marked by grief and loss and a White House that has failed us time and time again. But together we have decided to choose hope, which is not a feeling, it is a practice. We have decided to choose hope and strategy in the face of adversity. The people have been the backbone of every progressive movement in our nation's history and our role this election cycle is critical."
Joseph R. Biden, Campaign Press Release - ICYMI: Biden for President Hosts Progressives for Biden Unity Town Hall Online by Gerhard Peters and John T. Woolley, The American Presidency Project https://www.presidency.ucsb.edu/node/347094