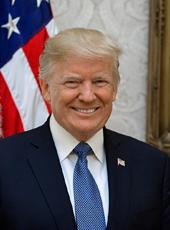 Campaign Press Release - Here Are Three Other Meetings That Were Not On Joe Biden's "Official Schedule"
Another Biden campaign talking point bites the dust.
According to an April 17, 2015, email published by The New York Post, Hunter Biden arranged a meeting between his father, Vice President Joe Biden, and a top advisor to the board of the corrupt Ukrainian gas company Burisma, Ukrainian Vadym Pozharskyi. "Dear Hunter, thank you for inviting me to DC and giving an opportunity to meet your father and spent [sic] some time together. It's realty [sic] an honor and pleasure," the email from Pozharskyi to Hunter reads.
In response to this bombshell, mid-level Biden staffer Andrew Bates said, "we have reviewed Joe Biden's official schedules from the time and no meeting, as alleged by the New York Post, ever took place."
But now Team Biden's story is changing. "Biden's campaign would not rule out the possibility that the former VP had some kind of informal interaction with Pozharskyi, which wouldn't appear on Biden's official schedule. But they said any encounter would have been cursory," reported Politico tonight. Did you catch that? The Biden campaign is now describing the length of a meeting they originally claimed did not exist.
Of course, the "official schedule" line was always a sham. Here are three confirmed meetings that did not make it onto Biden's "official schedule." Two of them involve his family members' business partners:
Politico reported this week that Vice President Biden arranged an Oval Office meeting with President Obama for his son-in-law Howard Krein's business partners Steven Krein and Unity Stoakes in 2011. There's a photo of it. It was not on Biden's "official schedule."

Vice President Biden's 2013 introduction to Jonathan Li in Beijing was also not on his "official schedule." Hunter Biden admits he arranged the meeting for Li, who ran a Chinese private-equity fund and was setting up a new fund with Hunter. "Ten days after the Bidens' trip, Shanghai authorities issued the fund's business license," reported NBC News. Amazing timing!

In January 2017, Vice President Biden met with President Obama, Deputy Attorney General Sally Yates, FBI Director James Comey, and National Security Advisor Susan Rice in the Oval Office to discuss the political targeting of incoming National Security Advisor Lt. Gen. Michael Flynn. Biden lied about this meeting. It was also not on his "official schedule."
Joe Biden keeps lying to the American people. What else is he hiding?
Donald J. Trump, Campaign Press Release - Here Are Three Other Meetings That Were Not On Joe Biden's "Official Schedule" Online by Gerhard Peters and John T. Woolley, The American Presidency Project https://www.presidency.ucsb.edu/node/345492