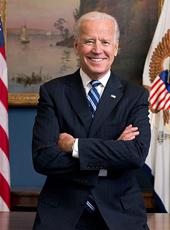 Campaign Press Release - Former Republican Appointees and Legal Experts Slam Trump for Government Corruption and Abuse of the Presidency
Today, former Republican Presidential Appointees and legal experts came out in support of Joe Biden and against President Trump in light of the corruption and abuse of power that has pervaded the current administration. Trump has used the presidency to enrich himself — spending countless tax dollars at his own properties. Members of his administration have failed to divest themselves from conflicts of interest as promised. And, Trump has weaponized the Executive Branch against its core mission, including using the U.S. Justice Department to protect the president and his friends, over the American people and the rule of law. Trump has welcomed wealthy special interests into the Oval Office and to the highest levels of his administration to develop and guide policy.
As President, Biden is dedicated to restoring even-handed justice and the principle that no person is above the law. He would:

Return basic honesty and integrity to the U.S. Department of Justice and to Executive Branch decision-making;
Restore ethics in government;
Rein in Executive Branch financial conflicts of interest;
Reduce the corrupting influence of money in politics and make it easier for candidates of all backgrounds to run for office.
Republican appointees endorsing Joe Biden today include:

Donald B. Ayer, Former U.S. Deputy Attorney General (H.W. Bush Administration)
Alan Charles Raul, Former Vice Chairman of the White House Privacy and Civil Liberties Oversight Board (W. Bush Administration), General Counsel of the Office of Management and Budget (H.W. Bush Administration), General Counsel of the U.S. Department of Agriculture (H.W. Bush Administration), and Associate Counsel to the President (Reagan Administration)
Charles Fried, Former U.S. Solicitor General (Reagan Administration), Associate Justice of the Massachusetts Supreme Judicial Court
Stuart Gerson, Assistant Attorney General for the Civil Division of the Department of Justice (H.W. Bush Administration), Debate Prep Advisor to President H.W. Bush, W. Bush Presidential Transition Staff
Peter Keisler, Former U.S. Acting Attorney General (W. Bush Administration), Assistant Attorney General for the Civil Division of the Department of Justice (W. Bush Administration)
Paul Rosenweig, Former Deputy Assistant Secretary for Policy, Department of Homeland Security (W. Bush Administration), Privacy and Security Expert
Robert Shanks, Former U.S. Deputy Assistant Attorney General for the Office of Legal Counsel of the Department of Justice (Reagan Administration)
J.W. Verret, Former Chief Economist and Senior Counsel to the U.S. House Committee on Financial Services, Trump Presidential Transition Staff
Joseph R. Biden, Campaign Press Release - Former Republican Appointees and Legal Experts Slam Trump for Government Corruption and Abuse of the Presidency Online by Gerhard Peters and John T. Woolley, The American Presidency Project https://www.presidency.ucsb.edu/node/345177