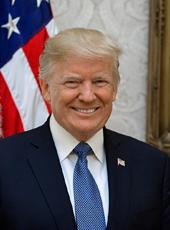 Campaign Press Release - FACT CHECK: Joe Biden's Middle East Record Is Riddled with Failures
He will never stand up for America on the world stage.
Joe Biden presided over 47 years of foreign policy failures that appeased terror regimes around the world, led to the rise of ISIS, kept America in endless conflicts overseas, and left Americans less safe.
As former Obama-Biden Defense Secretary Robert Gates said, Biden "has been wrong on nearly every major foreign policy and national security issue over the past four decades."
Joe Biden voted for the Iraq War. He later lied about it, falsely claiming that he came out against the war "immediately, the moment it started."

Joe Biden claimed Iraq would be "one of the greatest achievements" of the Obama-Biden Administration, shortly before ISIS rose to power and declared a caliphate over enormous swaths of the Middle East.

Joe Biden kept American troops locked in endless conflicts overseas. He later tried to scrub his record, claiming that he "got 150,000 combat troops out of Iraq." The Washington Post gave that claim two Pinnochios
Biden opposed successful U.S. missions to take out dangerous terrorists:
Biden coddled the dangerous Iranian regime during his eight years as vice president and left the U.S. military in tatters:
Donald J. Trump, Campaign Press Release - FACT CHECK: Joe Biden's Middle East Record Is Riddled with Failures Online by Gerhard Peters and John T. Woolley, The American Presidency Project https://www.presidency.ucsb.edu/node/345684