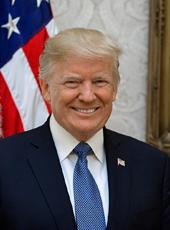 Campaign Press Release - Correct The Record: Fact Checking Biden's CNN Town Hall
Facts First: Joe Biden's full of it.
BIDEN: "And it's been the failure of this president to deal, to deal with this virus ... Imagine had he at the State of Union stood up and said, when back in January . . . Imagine if he had said something."
FACT: Trump directly mentioned the coronavirus during his State of the Union address in February.
On February 4, President Trump warned the American people about the coronavirus outbreak, pledging to take "all necessary steps" to safeguard the country at his State of the Union address.
Trump: "Protecting Americans' health also means fighting infectious diseases. We are coordinating with the Chinese government and working closely together on the coronavirus outbreak in China. My administration will take all necessary steps to safeguard our citizens from this threat."
BIDEN:"I'm not joking, like guys like me, with the first in my family to go to college..."
FACT: Biden not only isn't the first in his family to go to college, he previously admitted he had lied when he made the same claim in 1987.
33 years ago today, Biden admitted that he was not the first person in his family to go to college.
At the Iowa State Fair in 1987, Biden plagiarized from a speech by British politician Neil Kinnock, lifting passages, mimicking the delivery of his speech, and even appropriating Kinnock's experience as the first man in his family to go to college.

Kinnock: "Why am I the first Kinnock in a thousand generations to be able to get to university?"
Biden: "Why is it that Joe Biden is the first in his family ever to go to a university?"

Biden later admitted that his tale was not true, that he used Kinnock's material without attribution including his claim that he was the first member of his family to go to college.

Biden in September 1987: "There are Finnegans, my mother's family, that went to college..."
BIDEN: "How many of you all own stock? ... In my neighborhood in Scranton not a whole lot of people own stock."
FACT: A majority of Americans own stock either directly or indirectly, meaning they are helped by a stronger stock market.
According to the Federal Reserve, a majority of Americans, 52 percent, directly and indirectly own stocks.
55 percent of Americans polled by Gallup say they have money invested in the stock market.
Under President Trump, a higher stock market has led to higher retirement account balances for America's seniors and those planning for retirement.
Joe and Jill Biden own stocks through mutual funds and a variable annuity, meaning Biden himself has benefitted from the higher stock market.
BIDEN: "We can put to work, right away, 250,000 people . . . capping those wells that are leaking methane and are a danger to the community."
FACT: There is no independent estimate to support Biden's claim, with studies showing such a policy would create only 5 or 10 percent as many jobs as Biden says.
A study by Columbia University and Resources for the Future found that plugging "orphaned" wells in the U.S. would only create 13,500 jobs for just one year.

The study found the average cost of creating each one of those jobs would be between $100,000 and $200,000.

The left-wing Center for American Progress estimated that plugging abandoned wells would create at most 24,000 jobs, one-tenth of what Biden claims.
BIDEN: "Back in January, I wrote an article for USA Today saying we've got a real problem."
FACT: Rather than laying out a detailed plan for action against a possible pandemic, Biden's January 27 op-ed attacked President Trump and largely focused on the Ebola crisis.
The Washington PostFact Checker: Biden's op-ed "was more of an attack on President Trump and a recollection of Obama administration steps taken against the 2014 Ebola outbreak than a detailed plan for action against a possible pandemic."
Biden's op-ed contains no specific policies on how to combat the coronavirus outbreak.
Three days later, Biden called the China travel ban "hysterical xenophobia."
QUESTION: "With the abundance of natural gas in northeast Pennsylvania, do you support the continuation of fracking safely and with proper guidelines of course and growing the industry to add additional jobs to our region?" BIDEN: "Yes, I do. I do."
FACT: Biden has repeatedly stated that he would end fracking and fossil fuels.
Biden has made clear – he wants to "end" fossil fuels.

When asked if there would be "any place for fossil fuels, including coal and fracking" in a Biden Administration, Biden said "we would make sure it's eliminated."
In March, Biden said he would ban any new fracking or future oil and gas development on federal lands.

Despite Biden's now repeated claims that he wouldn't ban fracking, he has given voters little reason to trust him.
BIDEN: "Columbia Medical School pointed out if [Trump] acted one week earlier, he would have saved 37,000 lives. All the way back, and I was on one of your shows, all the way back in March, I was calling for the need for us to have masks, have the president's staff tell us what's going on."
FACT: Biden's criticism directly contradicts what he did in early March, as he continued to hold in-person campaign events through March 10, and was not seen wearing a mask until April.
Biden did not say he would wear a mask until April 5, after President Trump and the coronavirus task force released guidelines recommending wearing them.
Biden did not stop his in-person campaign events until March 10.
?

On March 10 in Philadelphia, Biden held an in-person rally with no social distancing.
On March 9, Biden held a rally with hundreds of people at an indoor gym in Detroit, hours after getting into a close quarters argument with a union worker at an auto plant and holding in-person events in Flint and Grand Rapids.

This is yet another Biden attempt to rewrite his record and claim he was ahead of the curve on coronavirus when he was not.

Biden has falsely claimed he called early on for using the Defense Production Act, building hospitals, not trusting China, and getting U.S. experts into China.

Biden was not ahead of the curve on coronavirus, even calling President Trump's lifesaving travel restrictions "hysterical xenophobia" on January 30.

Biden refused to endorse the China travel ban until early April, more than two months after it was announced.
BIDEN: "The president has yet to condemn ... white supremacists."
FACT: Biden's vicious claim is completely false and has previously been debunked.
President Trump has repeatedly and specifically denounced white supremacists and racist hate groups.

March 2016: Asked if he would denounce white supremacists, then-Candidate Trump said "of course."
August 2017: "Racism is evil. And those who cause violence in its name are criminals and thugs, including the KKK, neo-Nazis, white supremacists, and other hate groups that are repugnant to everything we hold dear as Americans."
August 2017: "The neo-Nazis and the white nationalists ... they should be condemned totally."
August 2019: "In one voice, our nation must condemn racism, bigotry, and white supremacy. These sinister ideologies must be defeated. Hate has no place in America."
Donald J. Trump, Campaign Press Release - Correct The Record: Fact Checking Biden's CNN Town Hall Online by Gerhard Peters and John T. Woolley, The American Presidency Project https://www.presidency.ucsb.edu/node/343987