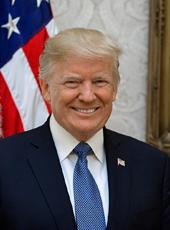 Campaign Press Release - Correct The Record: Fact Checking Biden's Appearances In Florida?
Biden littered the Sunshine State on Tuesday with a parade of falsehoods, baseless claims, and lies
BIDEN: "I'm not going to steal the money that desperately needed to reconstruct [Puerto Rico] in order to build a wall along the border that does nothing to keep Americans safe."
FACT: Biden's claim is false; Puerto Rico's recovery has not been affected by the decision to reallocate FEMA money.
In August 2019, the Department of Homeland Security (DHS) shifted $155 million in FEMA disaster relief funding to help process illegal immigrants and speed up immigration hearings.

FEMA said at the time that the move "will not impact ongoing long-term recovery efforts across the country."
The funding was shifted from FEMA's "Base" account, which is used for current natural disasters, not its "Majors" account, which is used for long-term recovery efforts like those in Puerto Rico.

As even CNN admitted at the time, "the reprogramming does not affect money allocated for Puerto Rico."
?
More than $40 billion in federal disaster assistance has been allocated to Puerto Rico since Hurricane Maria hit, an unprecedented sum.
BIDEN: "The President ... is going to in fact no longer collect the Social Security requirement. Six and a half percent of income, from the employer and the employee. The actuary at Social Security says that'll bankrupt the system in three years. No money. Zero. Nothing."
FACT: This attack from Biden is false, and has previously been debunked by fact checkers. The President's payroll tax deferral will not harm Social Security.
The Washington Post's Fact Checker gave Biden's attack "Four Pinocchios," saying Biden and other "Democrats ginned up a letter from [Social Security's] chief actuary to describe a plan that does not currently exist."

FactCheck.org and USA Todayhave debunked this and similar claims from Biden's campaign and his allies.

President Trump has said he wants to make the payroll tax deferral permanent next year, making this deferral a cut "without in any way, shape, or form hurting Social Security."

The President has said he would use the Treasury Department's general fund to reimburse Social Security's trust fund, ensuring zero impact on our nation's seniors.

Biden's attack is not only false, it is hypocritical.

In 2011, Biden wrote an op-ed touting a bill Obama signed to cut the payroll tax, specifically saying it was "misinformation" to suggest a payroll tax cut hurt Social Security's solvency.
?

President Trump has promised to always protect Social Security, unlike Biden who bragged in the 1990s about his efforts to "freeze" benefits.
BIDEN: "I would be setting the example that I've tried to set since [the pandemic] began, of being responsible, wearing masks. You saw what [Trump] did the other day in uh – when he went indoors in Nevada. He had those large crowds..."
FACT: This is false; Biden continued to hold in-person events through March 10, and was not seen wearing a mask until April.
Biden did not say he would wear a mask until April 5, after President Trump and the coronavirus task force released guidelines recommending wearing them.
Biden did not stop his in-person campaign events until March 10.

On March 10 in Philadelphia, Biden held an in-person rally with no social distancing.
On March 9, Biden held a rally with hundreds of people at an indoor gym in Detroit, hours after getting into a close quarters argument with a union worker at an auto plant and holding in-person events in Flint and Grand Rapids.

This is yet another Biden attempt to rewrite his record and claim he was ahead of the curve on Coronavirus when he was not.

Biden has falsely claimed he called early on for using the Defense Production Act, building hospitals, not trusting China, and getting U.S. experts into China.

Biden dismissed the threat of coronavirus for months, calling President Trump's lifesaving travel restrictions "hysterical xenophobia."
?

Biden refused to endorse the China travel ban until early April, more than two months after it was announced.
BIDEN: "The President talks about how suburbia is going to be ruined by integration or whatever the heck he's saying now."
FACT: This is false; President Trump has been warning about Joe Biden's plan to bring back a disastrous Obama-era housing rule that was "complicated, costly, and ineffective" and took zoning decisions out of the hands of cities.
The Obama Administration's Affirmatively Furthering Fair Housing (AFFH) rule sought to "radically reinvent local zoning laws," giving the federal government the ability to effectively re-engineer neighborhoods.
The rule threatened to eliminate federal housing funding for cities unless they met massive federal mandates and burdens.

The rule would result in more apartments and multi-unit housing being built in neighborhoods that are mostly single-family houses, hurting suburban homeowners.
?

The Trump Administration has replaced the AFFH with a new rule that respects cities while also providing housing that is safe, affordable, and free from discrimination.
BIDEN: "President Trump likes to say he passed the VA CHOICE. But just like everything else he seems to be saying, it's a figment of his imagination. It's a flat lie."
FACT: As VA Secretary Robert Wilkie has said, this is "semantics"; the Trump Administration has expanded VA CHOICE after the Obama-Biden Administration failed to successfully deliver choice to veterans.
VA Secretary Robert Wilkie: "The Obama initiative was designed to fail. It only gave few Veterans choice, it had an expiration date, and they didn't pay their bills. I've spent the last two years trying to pay the bills left over by the Obama Administration."

Wilkie: "And, for the first time -- and the president is absolutely -- and the president is absolutely right on this -- all veterans have choice. It's permanent ... We have given permanent choice. That's what the president is saying."

With Biden as Vice President, the VA's Choice Program was limited in scope, never solved the wait-time problem at the VA, and suffered from not having enough community care partners.
President Trump signed the VA MISSION Act in 2018; under that law, the Trump Administration has given veterans more choice in their health care.

This bill streamlined the VA's community care programs, making it easier for veterans to get care outside the VA system.
?
This bill expanded access to walk-in community clinics that offer immediate, local care.
BIDEN: President Trump "calls [servicemembers] 'suckers and losers.'"
FACT: At least 14 officials who were on the trip to France with President Trump have gone on the record to refute the anonymous sources and allegations in The Atlantic article:
Sarah Sanders, former White House Press Secretary: "The Atlantic story on @realDonaldTrump is total BS. I was actually there and one of the people part of the discussion - this never happened."
Hogan Gidley, former White House Deputy Press Secretary: "These are disgusting, grotesque, reprehensible lies. I was there in Paris and the President never said those things."
Dan Scavino, White House Deputy Chief Of Staff for Communications: "I was with POTUS in France, with Sarah, and have been at his side throughout it all. Complete lies by 'anonymous sources'..."
Jordan Karem, former Personal Aide to President Trump: "This is not even close to being factually accurate. plain and simple, it just never happened."

Karem: "Again, this is 100% false. I was next to @POTUS the whole day! The President was greatly disappointed when told we couldn't fly there. He was incredibly eager to honor our Fallen Heroes."

Johnny DeStefano, former Counselor to the President: "I was on this trip. The Atlantic bit is not true. Period."
John Bolton, former National Security Advisor: "'I didn't hear that,' Mr. Bolton said in an interview. 'I'm not saying he didn't say them later in the day or another time but I was there for that discussion.'"
Stephen Miller, White House Senior Adviser: The accusation is a "despicable lie ... The president deeply wanted to attend the memorial event in question and was deeply displeased by the bad weather call."
Tony Ornato, White House Deputy Chief of Staff and then-Head of the Secret Service's Presidential Protective Detail has said the story is false.
Derek Lyons, Staff Secretary and Counselor to the President: "I was with the President the morning after the scheduled visit. He was extremely disappointed that arrangements could not be made to get him to the site, and that the trip had been cancelled."
Dan Walsh, former White House Deputy Chief Of Staff: "I can attest to the fact that there was a bad weather call in France, and that the helicopters were unable to safely make the flight."
Zach Fuentes, former White House Deputy Chief of Staff: "I did not hear POTUS call anyone losers when I told him about the weather."
First Lady Melania Trump: "@TheAtlantic story is not true. It has become a very dangerous time when anonymous sources are believed above all else, & no one knows their motivation. This is not journalism - It is activism. And it is a disservice to the people of our great nation."
Jamie McCourt, U.S. Ambassador to France and Monaco: "In my presence, POTUS has NEVER denigrated any member of the U.S. military or anyone in service to our country. And he certainly did not that day, either. Let me add, he was devastated to not be able to go to the cemetery at Belleau Wood. In fact, the next day, he attended and spoke at the ceremony in Suresnes in the pouring rain."
?
Major General William Matz (ret.), Secretary of the American Battle Monuments Commission: "I was the host of the event discussed by the false and despicable article published in The Atlantic magazine on 3 September. On 10 November 2018, I was at the Aisne-Marne American Cemetery awaiting the arrival of President Trump. As a former Army infantryman who has flown on many helicopters, I knew that morning the weather was bad and the ceiling was too low for a safe landing that day. When the President's visit was appropriately canceled due to weather, I received word also that he was upset he would not be able to make the wreath-laying visit and to pay his respect to the 2300 fallen soldiers and Marines interred there. ... Those who know President Trump know that the anonymous smears peddled by The Atlantic have no basis in fact or reality, and do a terrible disservice to journalism and to our veterans, living and deceased."
Additionally, The Atlantic's reporting has been refuted by a White House email and Navy documents that directly show a "bad weather call" was the reason for the canceled presidential trip to Aisne-Marne cemetery in 2018.
Donald J. Trump, Campaign Press Release - Correct The Record: Fact Checking Biden's Appearances In Florida? Online by Gerhard Peters and John T. Woolley, The American Presidency Project https://www.presidency.ucsb.edu/node/343985