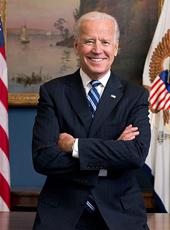 Campaign Press Release - Biden Campaign Responds to Night Two of Republicans' Empty Gestures to Latinos and Immigrants
In response to the second night of the Republican Convention and its empty gestures to the Latinos and immigrants, Biden for President Latino Media Director Jennifer Molina released the following statement:
"Replacing last night's empty rhetoric with tonight's empty gestures does not erase four years of failed policies. Since announcing his candidacy for President and immediately upon taking office, Trump has consistently attacked our values and the contributions of immigrants. Like his many failures throughout the COVID-19 pandemic, Republicans and the Trump campaign are trying to use their convention to create an alternate reality and distract from the crisis they created. But here are the facts: millions of Latinos are out of work and facing economic uncertainty, the community has the highest rate of infection from COVID-19 while the Trump Administration has spent four years trying to undermine our access to healthcare, and thanks to a barrage of hateful rhetoric towards Latinos and immigrants by the President, our families feel less safe in their communities. We can't afford four more years of the Administration and will not be persuaded by gimmicks. Immigrants and Latinos are not props, and these empty gestures won't make us forget Donald Trump's failures.
"This election is not just about voting out Donald Trump. We have an opportunity to elect a leader with integrity, compassion and shared values with our community. Joe Biden will not only move us past the divisions of the Trump Administration, but, more importantly, he will fight for Latino and immigrant families. Rather than staging a photo op, Joe Biden will introduce legislation to reform our immigration system and restore DACA. He will make sure Latino families have access to healthcare and are a part of our economic recovery. He will fight to control COVID so that we can return to our normal lives and our kids can go back to school safely. This is the kind of leadership Latinos are looking for."
Joseph R. Biden, Campaign Press Release - Biden Campaign Responds to Night Two of Republicans' Empty Gestures to Latinos and Immigrants Online by Gerhard Peters and John T. Woolley, The American Presidency Project https://www.presidency.ucsb.edu/node/345303