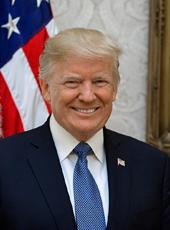 Campaign Press Release - "BACK IN CHAINS": Race-Baiter Joe Biden Fans the Flames of Hatred and Division
Want racial harmony? Then vote to retire Joe Biden.
Eight years ago today, serial race-baiter Joe Biden told Black Americans that Republicans wanted to "put y'all back in chains!" This disgusting remark is only the tip of the iceberg when it comes to Biden's decades-long habit of fanning the flames of hatred and division. At the end of Biden's 44 years in office, 69% of Americans – an all-time high – said that race relations were mostly bad.
The notion that Biden is some kind of racial healer is a total joke. Racial harmony and justice begin with retiring Biden from public life.
Biden has a long history of using racial tension to divide people for political gain:
Biden said last week that Black people are all the same and lack diversity of thought, unlike Latinos.

Biden became agitated when a Black journalist asked if he'd taken a cognitive test. Biden brought up a cocaine test and asked, "Are you a junkie?"

Biden told Black Americans earlier this year that if they did not automatically support him, "then you ain't black."

Biden claimed in 2018 that Republicans were responsible for "Jim Crow sneaking back in."

Biden falsely claimed last year that President Trump's repeated condemnations of David Duke and white supremacists did not exist.

Throughout this campaign, Biden has attacked President Trump by invoking George Wallace and Bull Connor, Democrats known for their opposition to equal rights for Black Americans.

In 1977, Biden argued against busing and voiced concerns that his children may grow up "in a racial jungle."
Donald J. Trump, Campaign Press Release - "BACK IN CHAINS": Race-Baiter Joe Biden Fans the Flames of Hatred and Division Online by Gerhard Peters and John T. Woolley, The American Presidency Project https://www.presidency.ucsb.edu/node/345823