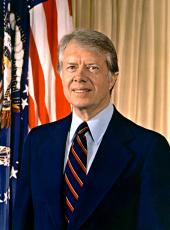 ACTS APPROVED BY THE PRESIDENT Week Ending
Approved March 24, 1980

S. 2225 .............Public Law 96-214

An act to provide that receipts from certain sales of items by the Sergeant at Arms of the Senate to Senators and committees and offices of the Senate shall be credited to the appropriation from which such items were purchased.

Approved March 25, 1980

S. 1454 .............Public Law 96-215

An act to authorize the voluntary interservice transfer of officers between the commissioned corps of the National Oceanic and Atmospheric Administration and the Armed Forces, to authorize advance payments of pay and allowances to officers of such corps under the same conditions that apply to advance payments to members of the Armed Forces, and to provide officers of such corps the same unemployment compensation benefits that apply to members of the Armed Forces.
Approved March 27, 1980

S. 1682 .............Public Law 96-216

An act to amend the Act of August 9, 1955 (69 Stat. 539) (25 U.S.C. 415), as amended, to authorize a 99-year lease for the Moses Allotment Numbered 10, Chelan County, Washington.

S. 2222 ............Public Law 96-217

An act to extend the time for commencing actions on behalf of an Indian tribe, band, or group, or on behalf of an individual Indian whose land is held in trust or restricted status.
Approved March 28, 1980

H.J. Res. 414 .......Public Law 96-218

A joint resolution authorizing the President to proclaim May 1, 1980, "National Bicycling Day".

H.J. Res. 514 .....Public Law 96-219

A joint resolution making additional funds available by transfer for the fiscal year ending September 30, 1980, for the Federal Trade Commission.

H.R. 2782 .........Private Law 96-51

An act for the relief of John H. R. Berg.

H.R. 4013 .........Private Law 96-52

An act for the relief of Jozef S. Widerski.
Jimmy Carter, ACTS APPROVED BY THE PRESIDENT Week Ending Online by Gerhard Peters and John T. Woolley, The American Presidency Project https://www.presidency.ucsb.edu/node/250370